Hemp legalization causes confusion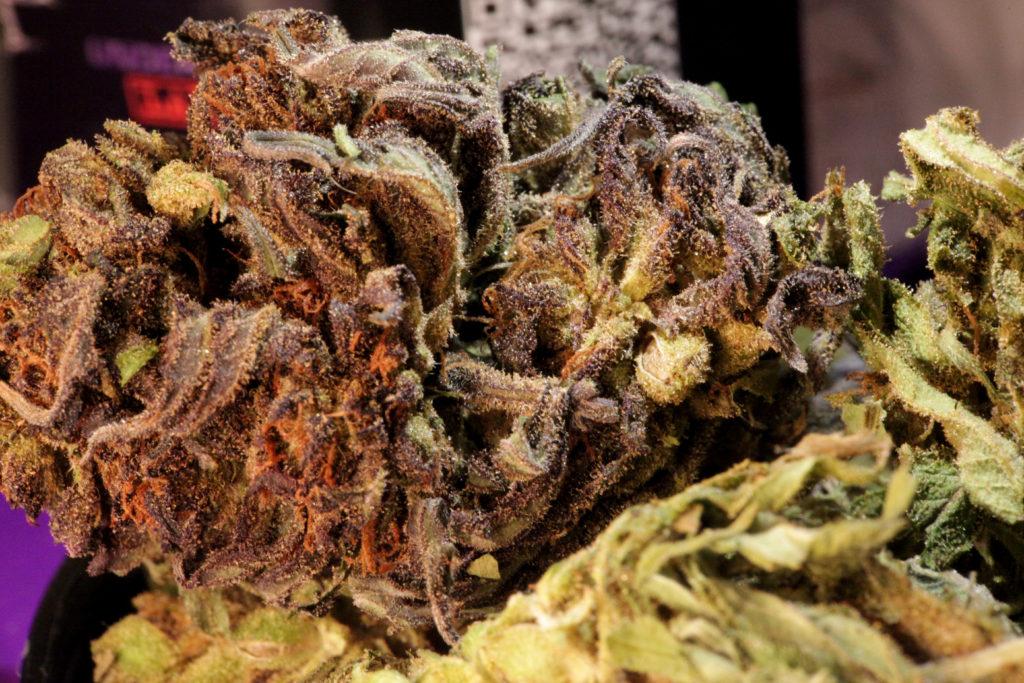 By Dr. Dank
Texas policymakers finally made the choice to fall in line with federal law by legalizing hemp across the state. In June, Gov. Greg Abbott signed House Bill 1325, which allows Texas residents to buy and consume CBD products derived from hemp. The law went into effect after it was signed June 10.
Any form of cannabis with a concentration of THC – the psychoactive, or high-inducing, component of marijuana – that is not above .3% is now legal in the Lone Star State.
Hemp and marijuana contain CBD and THC. Marijuana has a high THC concentration, and is consumed for its psychoactive effects. Hemp has a low THC concentration, and is consumed only for the effects produced by the CBD it contains.
The two are kind of like fraternal twins – alike on the outside, but very different on the inside.
Cameron Campbell, a Brookhaven College student, said the legalization of hemp is huge. "It's a big step for us as a state and hopefully we take that next step and legalize [marijuana too]."
Nevertheless, Texas has not been very forward-thinking when it comes to its cannabis policy. It was the 43rd state to accept the federally approved U.S. Farm Bill, the law that took hemp off the federal list of controlled substances and allowed farmers to tap into the lucrative cannabis market. It should come as no surprise that Texas' new hemp laws have created a great deal of confusion.
Most confusing of all is that in the process of legalizing hemp, in a roundabout, unofficial, accidental way, Texas seems to have effectively decriminalized marijuana for the time being. This is because hemp and marijuana are identical in look, feel and smell.
The plants can only be distinguished by measuring their THC content in a lab, and according to the Texas Tribune, most public crime labs in Texas do not have the equipment that process requires.
To be completely clear, marijuana is still illegal in Texas. But legalizing hemp without preparing Texas law enforcement agencies to distinguish marijuana from hemp will make it difficult for them to enforce the prohibition on marijuana until they can adapt.
Some counties have expressed confusion about how to enforce the new law. Others made the decision not to prosecute marijuana-related crimes. In response, Abbott and other Texas Republicans, such as Lt. Gov. Dan Patrick, House Speaker Dennis Bonnen and Texas Attorney General Ken Paxton, sent a letter to Texas district and county attorneys emphasizing the new hemp law did not decriminalize marijuana.
"Failing to enforce marijuana laws cannot be blamed on legislation that did not decriminalize marijuana in Texas," the letter states. It goes on to state that criminal cases may be prosecuted with lab tests or with the "tried-and-true use of circumstantial evidence." But circumstantial evidence is not always enough, and the lab tests the letter mentions are still not an option in most of Texas.
According to the Texas Tribune, Dallas County district attorney John Creuzot assured Abbott that he was not confused by the law, but also told him that precise measurement of THC concentration is necessary to find a person guilty of a marijuana-related crime.
Some people probably thought they would never see the day any form of cannabis would be legal in Texas, but times are changing fast. Still, there is a long way to go before the Lone Star State goes completely green.
As for Brookhaven and the rest of the Dallas County Community College District campuses, in an email to The Courier, district chief of police Lauretta Hill said, "The DCCCD Police Department will enforce the current laws related to hemp and will investigate any call to 911 thoroughly."
EDITOR'S NOTE: Dr. Dank is not a real doctor. It is the pseudonym chosen to protect the identity of the author of the column. Dr. Dank grew up in a state where marijuana for medicinal and recreational use has been legal for a number of years. The Courier does not advocate the use of marijuana or any illegal substance. Under current state law, possession is illegal in Texas and punishable with prison time and fines.