Soccer team pushes forward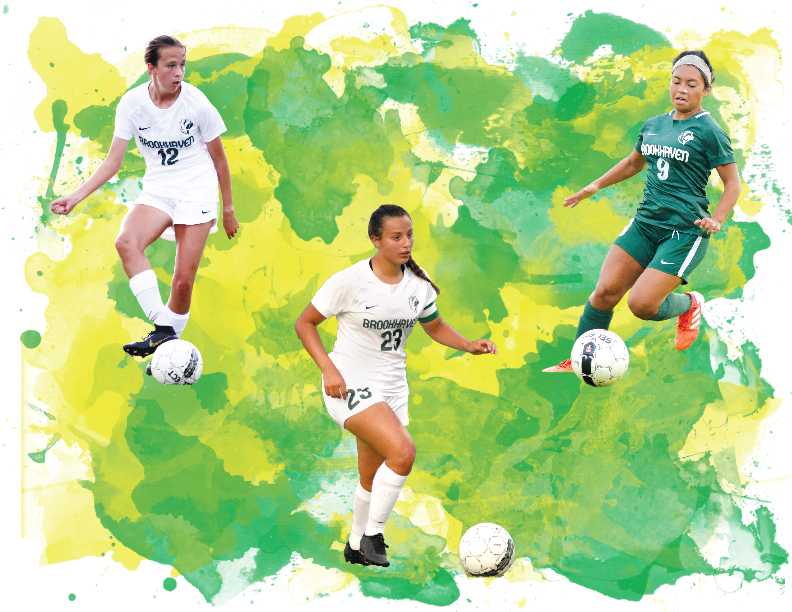 By Malen Blackmon
Managing/Sports Editor
The sting from last season's overtime loss in the Region V District Final against rival Richland College still hurts. This season, the Brookhaven College women's soccer team aims to get back to that stage and compete for their second national title.
Head coach Jimmy Elder sets lofty goals for his team every year. Brookhaven won their first NJCAA Division III Women's Soccer Championship Tournament in 2017, after a third place finish in 2016. They were not able to make the national tournament last season, but still won the conference championship. "We expect to go to nationals," Elder said.
The Lady Bears started August ranked fifth in the NJCAA national rankings, while conference foe Richland College sat cozy in that No. 1 spot. Elder predicts the Bears will have to face the Thunderducks in the playoffs.
"It's probably going to come down between [us] and Richland College," Elder said. "We both have really good teams, so we will certainly be up for the fight."
Brookhaven will have some All-Region honor recipients to help lead the Lady Bears on another championship run. Defender Alexandria Sandlin was selected to the First Team All-Region squad and midfielder Tatiana Garcia received second team honors. Garcia said even though they have a young team this season, they have potential to be better and fiercer against opponents.
The Lady Bears finished last season with an 11-2-1 record overall without loosing a conference game. Their dominance on offense led to an average of over four goals per match, which was 13th in the country last season, and their eight shutouts put them at number seven.
Elder said he uses the teams' success in past years to help fuel the current Lady Bears. He said: "We always talk about last year. Last year, we lost to the eventual national champion and it put a black spot on our heart that we hadn't forgotten, so we want to send a message."
The Lady Bears have been the talk of the town for years now because of their continued dominance and frequent deep playoff runs.
Conference play for the Lady Bears started Sept. 13. They routed North Lake College in a 7-0 one-sided affair and beat Richland College the next week in a 2-1 match that needed extra time to decide the winner. That victory catapulted the Lady Bears into the No. 1 spot in the national rankings.
Brookhaven has received a lot of help from freshman midfielder Taylor Nelson. After scoring four goals in the conference opener against North Lake, Nelson was named the Dallas Athletic Conference Player of the Week. She had opportunities to play for other schools, but said she had Brookhaven in her sights the whole time. "[The coaches] were very clear about their goals and where they wanted to take this team," she said. "We are a group of humble, hard-working and determined girls and I wouldn't want it any other way."
Lady Bears forward Victoria Sifuentes was the star of the Richland contest and scored both of Brookhaven's goals. Her first goal came in the 13th minute and the second in the 105th minute. As of Oct. 3, the Lady Bears are still undefeated in conference and plan to continue their run this season.