Vaping-related illnesses on the rise in US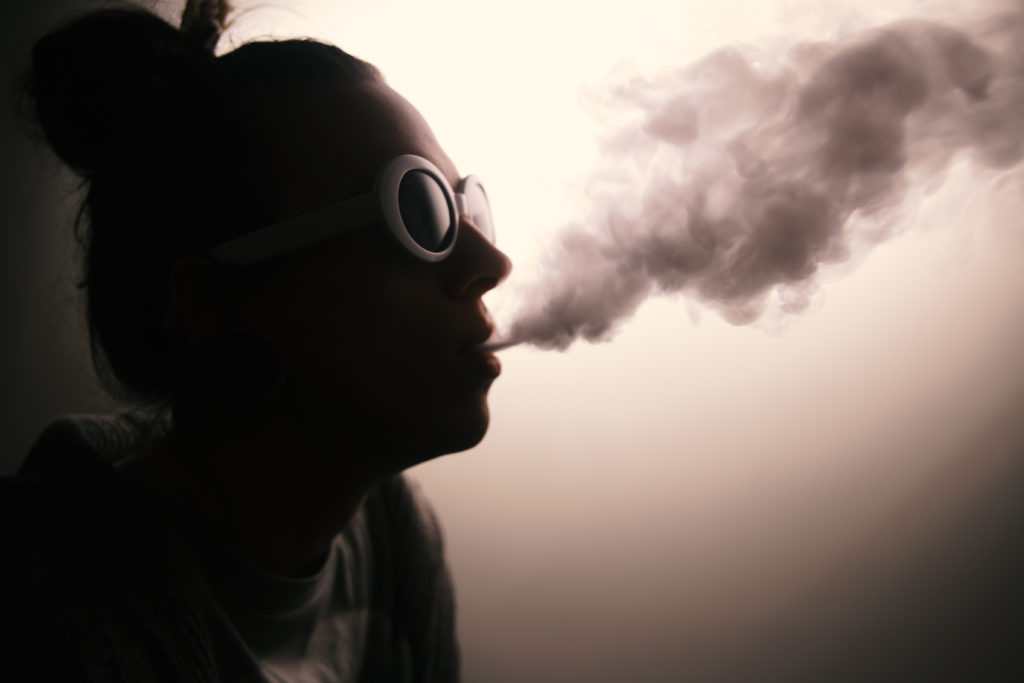 By Malen Blackmon
Managing/Sports Editor
In the wake of the vaping crisis that has left people dead or in hospitals fighting for their lives, the Texas Department of State Health Services confirmed that a woman in North Texas died in October from a lung disease associated with the use of electronic cigarettes.
According to DSHS, as of Oct. 22, 147 cases of people who vape developed severe lung disease; 75 of those cases are in North Texas. Patients with the disease in Texas range from 13-75 years old but have a median age of 22.
These statistics reflect e-cigarette use and vaping illegal cartridges that contain tetrahydrocannabinol, or THC, the psychoactive compound in marijuana.
Vaping has been a rising trend among young teens who may be attracted to the flavored nicotine or the design of the devices.
Dr. Nora D. Volkow, director of NIH's National Institute on Drug Abuse, said on their website: "Teens are clearly attracted to the marketable technology and flavorings seen in vaping devices. However, it is urgent that teens understand the possible effects of vaping on overall health, the development of the teen brain and the potential for addiction."
The recent health problems linked to e-cigarettes have influenced peoples decision to continue vaping.
Brookhaven student Emiliano Flores Ruiz said he only vapes CBD oil, but hearing about people getting sick and dying has made him stop wanting to vape anything. "Most of my friends and I stopped purchasing anything related to it," he said.
Maureen Dale, a student, said she does not vape and is OK with the current state law which allows people over 21 to vape and consume tobacco products. "I think people should be allowed to do whatever they want to do," she said. "But there are consequences."
According to the U.S. Food and Drug Administration, over 3 million middle and high school students used e-cigarettes in 2018 – an increase of 78% from 2017 among high school students and 48% among middle school students.
Andriel Espino, a student, said she has never tried a vape pen. She said she has thought about it. "But then I see people getting a little too dependent to them," Espino said.
In recent months, some cities and states have put e-cigarette bans in place. According to Vice, San Francisco became the first major city to put a blanket ban on the sale and distribution of all e-cigarettes.
Six states and some cities and counties have issued some form of temporary ban on flavored e-cigarettes, according to Vice. Some of the bans have been challenged in court and temporarily blocked, but others remain in place.
In September, Michigan became the first U.S. state to put a ban on the sale of flavored e-cigarettes while Massachusetts became the first state to ban all vape sales. That included e-cigarette products and marijuana products, according to Vice.
As of Oct. 22, around 1,500 cases of vape-related lung illnesses have been reported, according to DSHS. Early symptoms include difficulty breathing, shortness of breath and coughing. Some people have experienced nausea, vomiting and diarrhea. DSHS is encouraging clinicians to ask patients with these symptoms if they have a history of vaping and report cases to the DSHS.