Local ethnic food reviews
The Dallas County area has a culturally diverse food scene. Expand your horizons and try something new at these local restaurants.
Shebelle Ethiopian Cuisine & Bar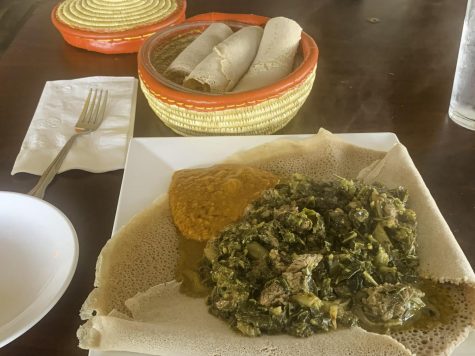 17194 Preston Road, Suite 140
Dallas, TX 75248
Ethiopian cuisine is recognized for its unique variety of flavorful stews made with a wide variety of spices unique to the country that give a distinct taste with a bit of heat. These stews are paired with injera, a fermented flatbread similar to a pancake, which is ripped into large pieces and used to pick up and wrap the stew into one delicious bite.
Shebelle Ethiopian Cuisine & Bar features vegetarian and non-vegetarian options to satisfy all palates. The injera by itself is satisfying to eat, but pairing it with the smooth chickpea stew and the spicy beef envelops your mouth in an explosion of flavor.
OKatsu Katsu and Sando Bar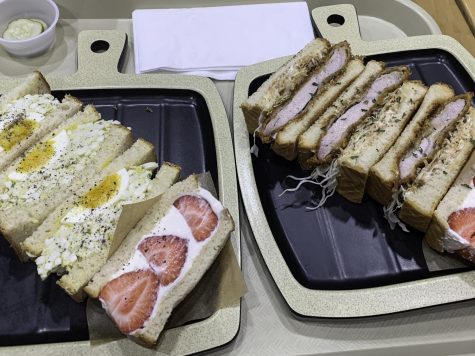 2625 Old Denton Road, Suite 241
Carrollton, TX 75007
Tucked away in the food court of the popular Asian supermarket H Mart in Carrollton, OKatsu Katsu and Sando Bar serves katsu. Menu items include a cutlet of pork, chicken or cheese, either served as a sando, Japanese term for a sandwich, or paired with rice and Japanese curry.
The pork cutlet is especially delectable, as it combines a crispy exterior with a juicy interior, which paired with the soft toast and the tangy slaw produces a mouth-watering combination.
The egg sando is a visually appealing and flavorful treat. A soft-boiled egg is set between the egg salad and toast, seasoned with salt and pepper, making for a tasty bite with a creamy texture. Plus, all sandos come with one slice of seasonal fruit and cream toast.
Pax & Beneficia Coffee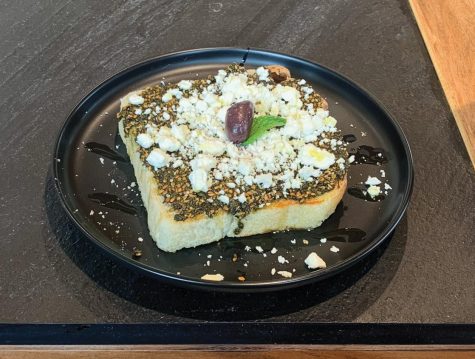 1300 W. Plano Pkwy, Suite 180
Plano, TX 75075
In the ever-competitive coffee shop market, Pax & Beneficia Coffee, in Plano has set itself apart from the rest by offering common mainstays with a Mediterranean flair. This little corner shop offers unique drinks including Turkish coffee, floral teas and lattes that are customizable with unique flavors such as cardamom, lavender, rose and their most outlandish item, a Baklava latte.
Pax & Beneficia also offers toast dishes with an assortment of Middle Eastern toppings, such as avocado, labneh cheese and za'atar, sesame seeds with herbs and olive oil.