Polar bears on rise
By Aaron Ortega
Opinion Editor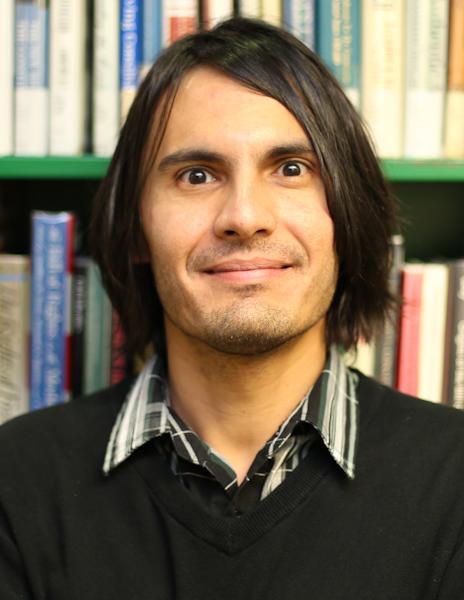 As far back as I can remember, I've celebrated nearly every  birthday  shivering  and draped  in  multiple  layers  of scarves,  jackets  and  sweaters. I've always envied those with summer birthday parties, basking in the sun, as I begrudgingly scraped ice off my windshield on my way to my own celebration. Climate change may be the reason I celebrated my birthday this year in short sleeves, under a warm, February sun.
Polar bears, the poster child of the impact of global climate change,   recently   resurfaced throughout the media. On Feb. 27, International Polar Bear Day celebrated the world's largest land carnivores and reminded people of their struggle for survival.  According to  www.polarbearsinternational.org , people  were  invited  to  help reduce their carbon footprints. By taking the "thermostat challenge,"  which  is exactly  what it  sounds  like,  and  the  SOS! (Save Our Sea Ice) Campaign, Polar Bear International  introduced energy-saving  efforts to help  reduce  human  impact  on climate change.
However, Zac Unger, author of  "Never Look a Polar Bear in  the  Eye,"  may  beg  to  differ.  Unger,  a  self-proclaimed "hero of the environmental movement," according to www.washingtontimes.com, may have offered some a rather different view on the belief  that these snowy giants are shrinking in numbers. Initially, Unger set out to commemorate the mournful disappearance of polar bears due to global warming. But he found polar bear populations  actually  flourishing, with numbers  higher than ever believed.
So what does this mean? Is global  warming  not  as  threatening  to our  planet's  species as  one  may  suspect?  It may depend on the species.
According  to  www.care2.com, the ocean's pH level has dropped from 8.2 to 8.1. This may not seem like a significant drop, however it is taking its toll on shellfish, which rely on a stable pH level for shell structure. Crustaceans are then affecting industries that rely on them for farming.
But what does this have to do with part-time community college students,  working two jobs and worrying about turning papers in on time or how much money they will have to buy food for the week? Brittle shellfish skeletons  factor  little into my day-to-day life.
However, the changing  pH levels  do  serve  as  a  humble reminder of what may lie before us in terms of climate change. There may be more threatening dangers ahead. The www.care2.com website  cites  a  study in which scientists from Lamont-Doherty Earth Observatory predicted  a  mega-drought striking Earth within the next eight years,  marking  the  worst  this planet has ever seen. Okay, now that's more like it.
What concerns me are the steps being taken to reduce the impact of climate  change. In 2009, according to www.usnews.com, a Democrat-controlled House of Representatives passed landmark climate change legislation; however a Democrat-controlled Senate failed to pass it in 2010. President Barack Obama is now making plans to move on legislation that would prevent any new coal plants from opening in the United States. Reducing carbon emissions may be at the forefront of this battle.
In  Obama's  second  inaugural speech, he suggested that a failure to respond to the threat of climate change would betray future generations. Obama said, "Some may still deny the overwhelming judgment of science, but none can avoid the devastating impact of raging fires, crippling drought and more powerful storms."
Obama is poised to push through with the legislation, but there are those who  still oppose the idea that changing American policy will make an impact on the threat of climate change. Sen. Marco Rubio (R-Fla.) responded to Obama's combative  stance, stating the government can't change the weather. Rubio said:  "There are other countries that are polluting in the atmosphere much greater  than  we  are  at  this point – China, India, all these countries that are still growing. They're not going to stop what they're doing."
Good point, Rubio. I used the same tactic as a child regarding house cleaning. My sister's not going to clean her room, so cleaning my room won't make this a clean  house.  The damage is already done.  Climate change is an inevitable danger that we as a planet must deal with far in the future. Nothing this college student should concern himself with right now.
Ultimately, the resurgence of polar bear population  is great news. International Polar Bear Day serves as a reminder that maybe it's time to start making drastic  changes to America's policies  regarding  lessening the threat of drastic  climate change.  Polar bears may be thriving, but we should probably start taking measures for our own species' survival.