Air Force veteran shares experience
By Earl Ward
Senior Staff Writer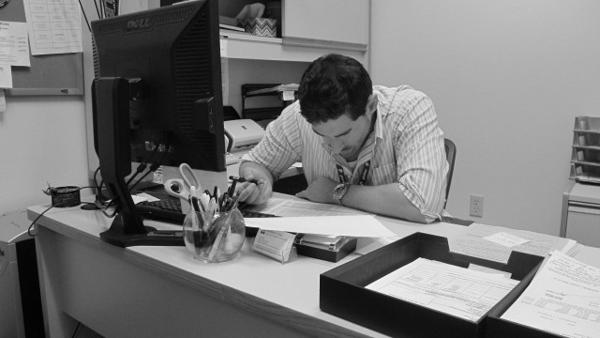 Not only is Jon Tarell a veteran who has served six and a half years in the United States Air Force, he is now a Veteran Affairs Coordinator at Brookhaven College.
Tarell calls on his experience as a veteran to help other veterans and has made the transition to veterans representative in a few months since leaving active duty.
Tarell was a combat photographer who served in Iraq and Afghanistan during the wars. He also was stationed in Japan, Germany, Kuwait and England during his active duty time in the Air Force.
Tarell said he would like to attend University of Texas at Dallas with a major in pre-law.
"I want it to be a stepping stone to become successful. What I like about going to college is the lack of micromanagement that you get sometimes in the military," Tarell said.
During his free time away from Brookhaven, Tarell likes to participate in team sports, go to movies and read.
His only dislike about college, he said, is that many students take it for granted and do not realize how important it is for their future.
Tarell said the lack of community in the civilian world was the hardest thing for him. "In the military we have each other's backs, but not here in the civilian world," he said.
Any veteran who has a question can contact Tarell in the Veteran Affairs office in S Building. Readers can contact Tarell at 972-860-4847 or by email at [email protected].