Lassiter to retire, search begins
By Amy Price
Editor-In-Chief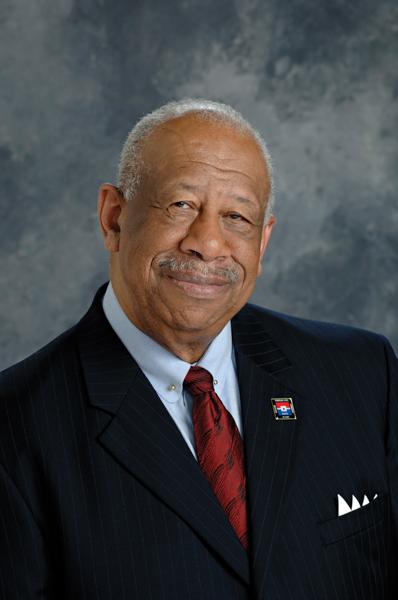 Dr. Wright L. Lassiter Jr., Dallas County Community College District chancellor, formally announced his retirement March 1 after nearly 27 years of service in the district. The hunt for his replacement will commence in May after a firm is selected to perform the search.
During his career, Lassiter has made a lasting impression on many, including Brookhaven College's president, Dr. Thom Chesney. "It has been a great pleasure to have Dr. Lassiter as not only my supervisor but also a mentor," Chesney said. On many occasions, Chesney said Lassiter would send reading selections and case studies that have challenged his leadership philosophy and approach.
Lassiter started his career with DCCCD in 1986, where he was president of El Centro College, before becoming chancellor in 2006. Lassiter said in a press release that his passion for education began as he was completing his last semester at Alcorn State College. He said he was given the opportunity to intern in a training program for black students who were seeking careers in college business management. He finished the Intern Training Program for College Business Officers and knew his dream was to become the chief financial officer for a college or university.
Before joining the DCCCD team, Lassiter worked for universities in Alabama, Maryland and New York.
In addition to his degrees from Alcorn State University, Indiana University, Auburn University and Anderson Theological Seminary, Lassiter is an ordained minister and has taught at Concord Baptist Church and Dallas Baptist University since 1987.
Lassiter is also a decorated military veteran, retiring with the rank of lieutenant colonel in the U.S. Army Reserve Medical Services Corps.
Lassiter said his greatest accomplishments during his career at DCCCD were the completion of the $450 million capital improvement bond program, being a leader in overturning the governor's veto of funding for Texas community colleges and being at the forefront for the expansion of the Early College High School program.
He said he chose this time to retire because he feels confident in the current DCCCD campus presidents. "I have a strong team that stands ready to support my successor when that time comes," Lassiter said in the press release.
Chesney said Lassiter has been a big supporter of Brookhaven's community service and civic engagement, regularly highlighting and celebrating student and employee achievements in remarks and memos to the board of trustees.
Lassiter said he is looking forward to spending time writing more books, adding to the 11 previously published. He said he would continue to teach at Dallas Baptist University, specializing as a teaching pastor.
"Some of my most remarkable experiences that I have had as president and chancellor have been days that were very, very difficult, when I was under attack and under siege of one kind or the other," he said. In those moments, Lassiter said he would often take comfort in the compassion of others, whether it be a kind word or a letter of support.
The DCCCD board of trustees elected trustee Bob Ferguson to serve as chair of the search committee. Susan Hall, the district's executive director of board relations, is working with the board to set dates and times for meetings and additional discussions. The board is slated to review and decide on an executive search company to lead the national search for a new chancellor by May 7.
Chesney said he expects the new chancellor to embrace the opportunities for Brookhaven in its future. "I would hope that his successor is equally supportive and trusting of the vision, values and direction Brookhaven has crafted collaboratively over the past year and will pursue over the next five years," Chesney said.
Lassiter said he would remain chancellor until his successor is chosen and would continue to help the new leader and show him-or-her the ropes.
"I don't expect Dr. Lassiter to go out like some NBA star – with a final farewell tour complete with gifts of rocking chairs and timepieces. It is more likely that he will be actively leading and learning through his last days in the district," Chesney said.