Renaissance fair kicks off summer
By Earl Ward
Senior Staff Writer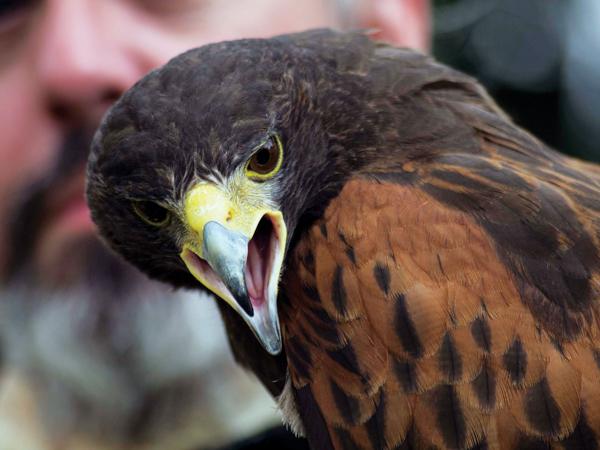 The Scarborough Renaissance Festival covers 35 acres and hosts more than 2,000 performers, artisans and staff. The Faire has been held in Waxahachie, Texas, just south of Dallas on Interstate Highway 35, for 33 years.
Army Lt. Colonel Cyle Richard brought his family to this year's opening weekend. Richard said: "We love the festival and everything that there is to do here. Fun, good food and a lot of fun entertainment — what more could you ask for in a day?"
Customer "playtrons," the title given to visitors coming to the Faire in costume, consume more than 20 tons of giant turkey legs at the festival each year.
Kelley Franklund, a Brookhaven College student, was at the festival with a few of her fellow roller derby teammates. "I have been going to the festival off and on for the past three years," Franklund said. "Last year was the first time that I got to go to the TRF [Texas Renaissance Fair] down in the Houston area, which was so much fun."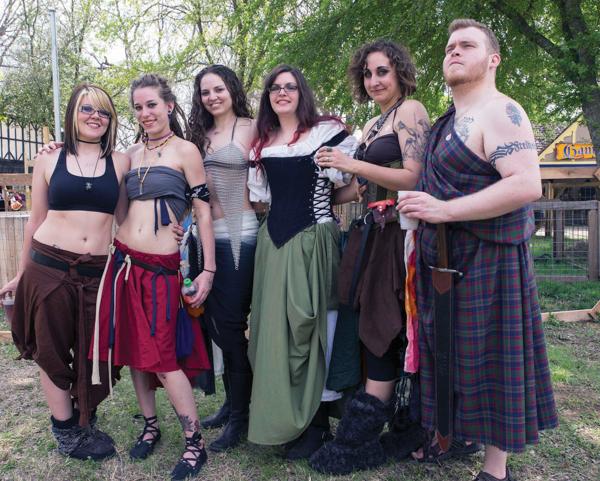 The Scarborough Festival has an annual attendance of more than 200,000 people. Live entertainment featured on 21 stages included numerous bands and musical acts, comedy routines and magic shows.  There were also artisan demonstrations, such as glassblowing, stone carving and woodturning. The festival's blacksmith also drew a crowd as sparks flew from his anvil while he shaped hot metals.
Bill Casteel was one of the many craftsmen at the festival. "I love coming to this festival and have been showing my copper and bronze sculptures for 20 years here," Casteel said. "I travel down from upstate New York and stay in my trailer here on the grounds during the festival."
When Casteel sells one sculpture, he makes another, because he brings a portable workshop to the festival. A Birds of Prey show, presented by Last Chance Forever Birds of Prey Conservancy from San Antonio, Texas, is held four times a day.  Last Chance is a rescue and rehabilitation center for birds of prey.
On the other side of the festival grounds is the Jousting Arena, where three times a day the knights joust and spar with swords. This is not for those with a weak stomach. On occasion, some blood (albeit fake) has been spilled.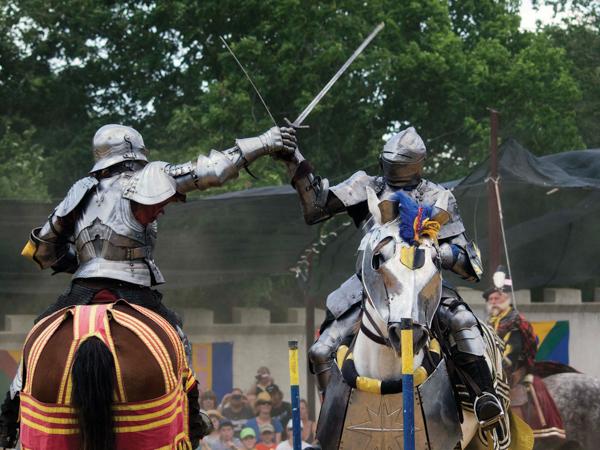 The Faire runs every weekend from 10 a.m. to 7 p.m. through May 27. First-time visitors are advised by organizers to wear comfortable walking shoes. The regular ticket price is $24 for adults and $10 for children five and older. Children ages four and younger are admitted free. Discounted tickets are available at any of the Tom Thumb stores in the Dallas/Ft. Worth area or at the Brookhaven Cashier's Window in the S Building. Adult tickets are $18 and children's are $9 with the discount. Advance tickets are also available online at www.srfestival.com.