Cite-and-release could soothe pot smokers' woes
By Dr. Dank
Dope Columnist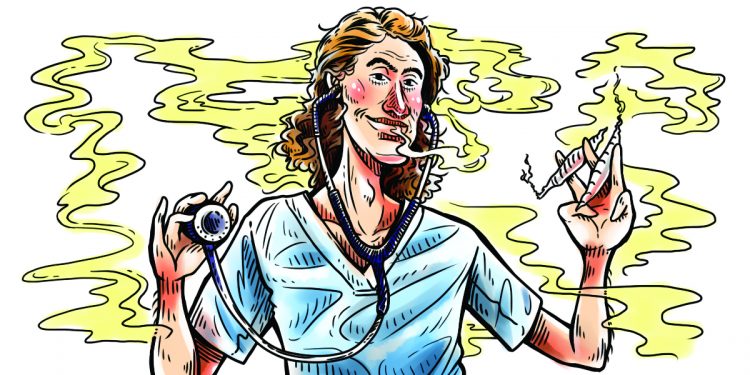 Dallas City Council members are expected to vote on Cite-and-Release for low-level marijuana possession as early as March 8.
Instead of being arrested for marijuana possession, those caught would receive a ticket and a court date. However, penalties for marijuana possession would remain the same, according to the Dallas Observer.
"I think as a practical matter it's going to decriminalize small amounts of marijuana, because what cop is going to want to write a ticket and then go down and testify on a B misdemeanor," Councilman Philip Kingston told the Observer.
So, could this mean a few inconveniences may arise when picking up a recreational supply?
Maybe.
But avoiding possible jail time for possession of a small amount of marijuana would be the smallest item in a long list of benefits if recreational cannabis was legalized in Texas.
Colorado's 2016 marijuana industry sales through November are nearly $1.2 billion, according to The Denver Post. The state is still waiting for December 2016 sales to be calculated. According to a report by the Colorado Department of Revenue, marijuana and related products sales equated to $17.7 million in taxes and fees that will help school construction, drug prevention and health programs.
Texas is trying to make progress with Senate Bill 269, which deals with the legalization of medical cannabis on this year's legislative agenda. The bill includes a zero-tolerance policy, meaning only approved patients will have access to medical cannabis.
The Texas Compassionate Use Act already allows approved physicians to prescribe low-level tetrahydrocannabinol cannabis oil to patients with severe epilepsy. The Texas Department of Public Safety will begin accepting applications from companies that want to produce cannabis oil, according to nbcdfw.com.
Eighty-three percent of Texans are in favor of legalizing cannabis, according to an article by texasstandard.org. Yet Gov. Greg Abbott and Lt. Gov. Dan Patrick are still not in favor of legalizing marijuana for medical use. According to texasstandard.org, Iraq War veteran David Bass was one of many vets who gathered at the capitol advocating for legalization. He said more than 1,400 veterans signed a letter delivered to Gov. Abbott about the use of cannabis to treat psychological and physical conditions related to their military service, and they would like to do it legally.
Distributing cannabis products to the people who truly need them is not only the right thing to do, but also essential in ending marijuana prohibition.
Legal recreational use is my dream, but in this first step of the fight, the right to legal medical use is in the field.