Film analyzes racial tensions
By Stephon Smith
Staff Writer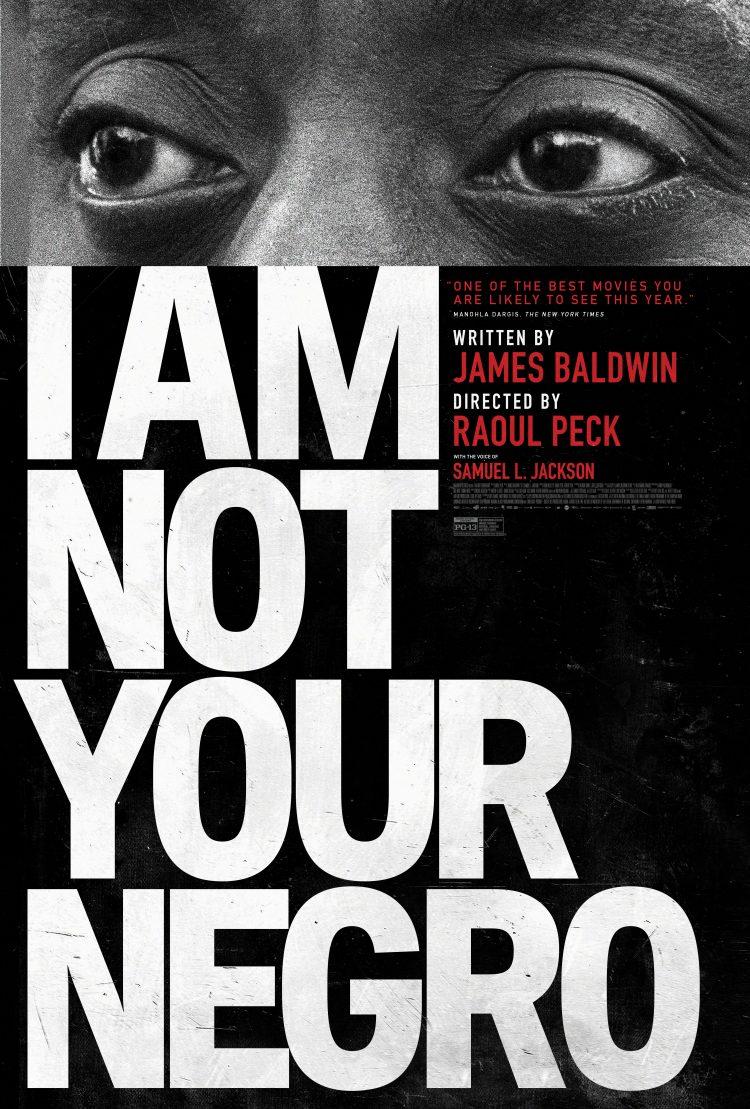 "The history of America is the history of the Negro in America, and it's not a pretty picture," James Baldwin, essayist, novelist and playwright, said. Baldwin wrote about racial tension and social issues in his many works. "Remember This House" was his personal recollection of the friendship he shared with three of the most prominent civil rights leaders, as well as his personal recounts of their deaths. Although unfinished at the time of Baldwin's death in 1987, the 30-page manuscript became the basis of "I Am Not Your Negro," a groundbreaking documentary film produced and directed by Raoul Peck, a Haitian filmmaker and political activist.
The documentary had a limited theatrical release beginning Feb. 3.
Narrated by Samuel L. Jackson, "I Am Not Your Negro" touches on the close relationship Baldwin had with three prominent civil rights leaders who were assassinated: Medgar Evers, the first state field secretary of the National Association for the Advancement of Colored People, the nation's oldest civil rights organization; Malcom X, minister and spokesperson for the Nation of Islam; and Dr. Martin Luther King Jr., a Baptist minister and social activist.
The documentary film provides an insider's view into Baldwin's friendship with the three men and how they helped shape his thoughts on civil rights and the equality obstacles faced by minorities.
Through Baldwin's words and Peck's imagery, it's clear what was on Baldwin's mind and how he thought whites viewed themselves and blacks throughout history. Old John Wayne Western films and the film "Uncle Tom's Cabin," shown in the documentary, depict how Americans viewed themselves as heroes throughout history, rather than the bad guy.
Peck did a brilliant job piecing together the past and modern era by showing news clips from the 1960s and cellphone footage of police brutality from the 21st century. Baldwin's words are read, giving viewers a brutal reminder that not much has changed since the 1950s and 1960s. Throughout the documentary, images of hangings in the South, the Watts riots of the 1960s, the Rodney King beating in the early 1990s and the Michael Brown incident in Ferguson, Missouri, hammer that notion into the brains of audiences – Peck's reminder that we still have a long way to go.
Movies and documentaries with topics of civil rights, slavery and racism in America may make some feel animosity for all of the pain and injustices that minorities have faced. However, "I Am Not Your Negro" does not evoke that feeling because Baldwin's words clarify he did not hate white people. Instead, it's apparent that Baldwin wanted to not only remind blacks and other minorities of what they have suffered through, but also remind whites of all the crimes and atrocities that they have committed throughout the history of America and help them see it from minorities' viewpoints.