Pot policy clouds minds
The city of Dallas will have a new cite-and-release policy covering possession of marijuana, but it may not be the light at the end of the tunnel some users may believe.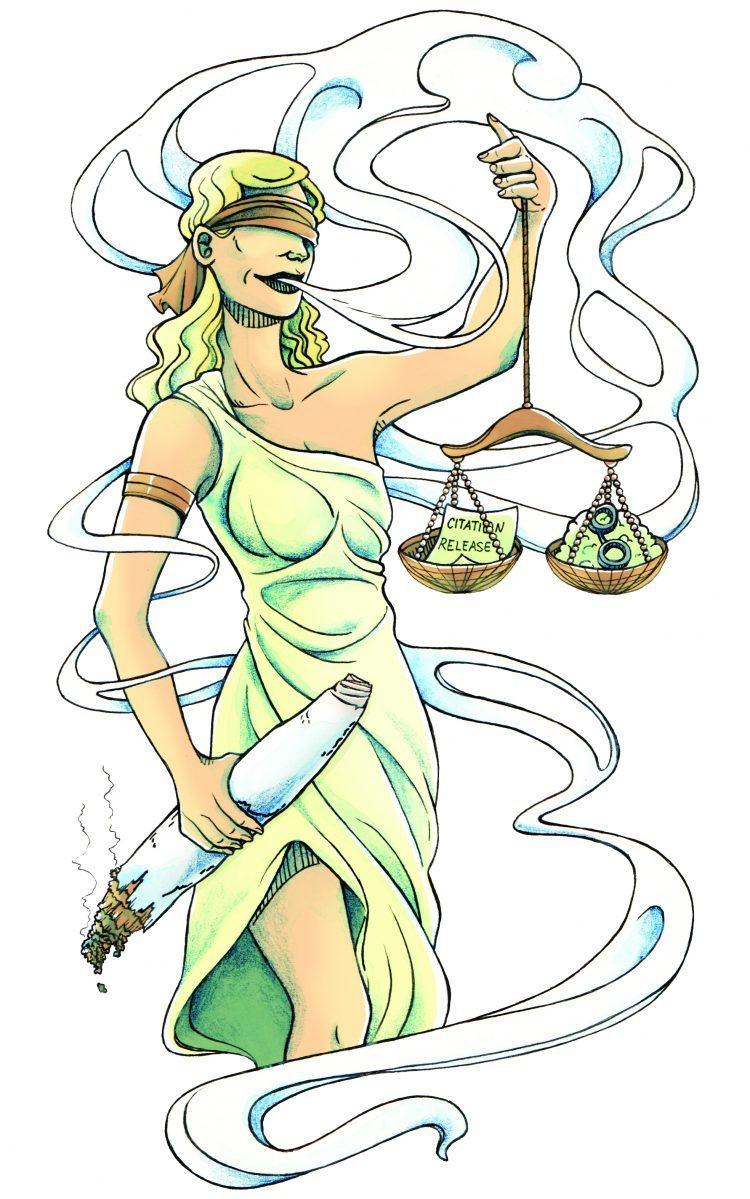 By Dr. Dank
Dope Columnist
The city of Dallas' new cite-and-release policy, a baby step in the right direction of marijuana legalization, takes effect Oct. 1. But once the smoke clears, the hype of Dallas' cite-and-release policy leaves me dazed and confused.
On the first puff, the benefits of cite-and-release are clear. But on the second puff, I wonder what will really be accomplished.
Dallas City Council members approved a cite-and-release policy regarding marijuana possession under 4 ounces in a 10-5 vote April 12, according to D Magazine.
"The number one misconception [about cite-and-release] is that it somehow changes it to a Class C, traffic-ticket-level offense," Jamie Spencer, an Austin attorney, said, according to the Dallas Observer. "It's an improvement on automatically arresting everybody immediately – the person will have to go through the arrest process a month from now."
This means, the outcome regarding marijuana possession is essentially the same, but with a delay of the consequences.
As long as those cited comply with Dallas laws, pay their fines and don't miss their court dates, they could face the minimum penalty. Offenders can avoid receiving a Class A misdemeanors on top of other charges.
If an individual carrying less than 4 ounces of marijuana is caught by an officer, then a police supervisor will be called to test it, weigh and transport the pot into evidence, according to D Magazine.
Avoiding immediate jail visits is undoubtedly a step in the right direction when addressing Texas marijuana laws. By avoiding jail, the personal lives of those caught with marijuana will not be affected right away. They will have time to handle the citation and personal matters such as their job and school minimally affected.
No longer arresting culprits of low-level pot busts will save officers time and decongest jail space.
While these potential benefits seem fine and dandy, I'm not convinced everyone in the cannabis community will benefit from the policy. If caught and cited, offenders will have possession charges on their records, which could affect future job opportunities.
Any responsible stoner can tell you there has always been a sort of unspoken agreement between marijuana users and police officers – well, "cool" police officers, at least in my experience with the law. If I'm calm and honest with the officer and the amount of marijuana is a small personal stash, the officer has usually stomped out or trashed the stash without issuing a ticket.
Charging someone with possession entails arresting them, booking them and processing paperwork.
For a misdemeanor, that's a lot for the officer to do. But with this new policy, that unspoken agreement between users and officers goes out the window. Officers will be able to accurately charge possession without the hassle of bringing someone in for a small amount of marijuana.
Spencer, who works in Travis County, said, "I have seen more small, and I mean very small, amounts in marijuana cases since cite-and-release has been put in place than I did prior to it."
EDITOR'S NOTE
Dr. Dank is not a real doctor. It is the pseudonym chosen to protect the identity of the author of the column. The Courier does not advocate the use of marijuana or any illegal substance. Under current state law, possession is illegal in Texas and punishable with prison time and fines.