Church shooting evokes emotive thoughts
A Brookhaven Courier contributing writer shares his personal experience covering tragedy.
By Jacob Vaughn
Contributing Writer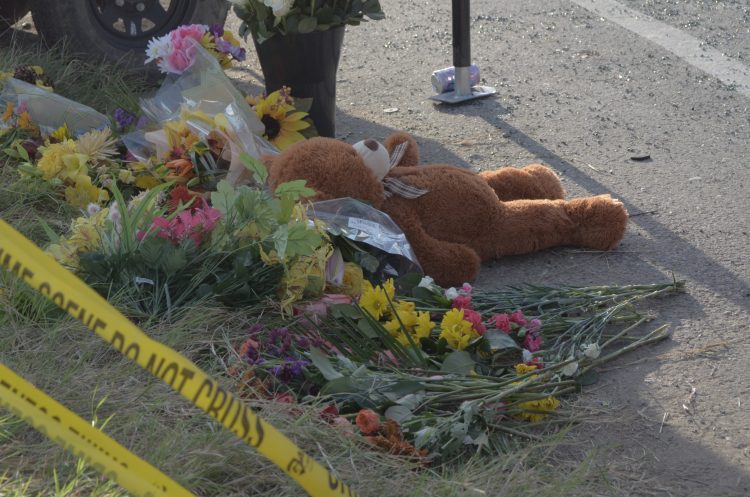 I did not lose anyone that day. I was not connected to the town in any way.
But in the midst of conducting interviews and taking photos throughout the night, I felt like one of the locals who had just lost 4 percent of his town's population.
Hours flew by as quick as the road signs and billboards disappeared from my car window on our way to Sutherland Springs, Texas. There, 26 people were killed one day earlier by gunman Devin Patrick Kelley during a Sunday church service Nov. 5 in First Baptist Church.
As I rolled into Sutherland Springs with my partner, Juan Betancourt, The Courier's sports and web editor, I worried we might pass by the crime scene and miss the story we drove nearly 300 miles to cover.
It soon became obvious that was impossible.
A once quiet, quaint town was now overrun by camera crews and news anchors, all looking to cover a tragic event.
We parked on the side of the road, down the street from the church where the largest mass murder in modern Texas history occurred. We walked to the local Valero gas station where the gunman was first spotted.
As reporters interviewed locals and maniacally called their editors, I noticed a school bus driving through the commotion. I realized while we were there to cover a small, but significant, part of this little town's history, locals had to continue about their lives.
I felt a sense of melancholy.
As we approached the church, we saw a memorial of flowers and a teddy bear for the victims underneath yellow police caution tape surrounding the church's perimeter. State troopers periodically lifted the tape to let residents to their homes and direct officials to the crime scene.
It wasn't long before we overheard several reporters mention a press conference would be held at 6 p.m., followed by a prayer vigil at a nearby baseball field. Camera crews quickly set up microphones on a lectern behind the police tape that blocked off the sea of reporters in front of the church.
Freeman Martin, regional director of the Texas Department of Public Safety, began the press conference with basic facts about the crime, including the age range of those killed and the number of people wounded.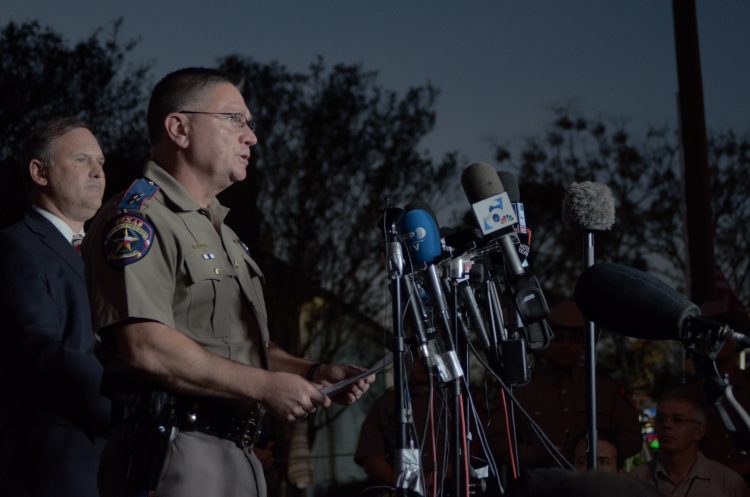 The vigil was an emotional experience. Church congregations from surrounding towns and cities banded together to offer Sutherland Springs residents support, food and water. As more people arrived, musicians played live music that instilled a sense of unity in all those affected by the shooting.
I still wonder how those who lost their loved ones carry on. But then I remember the words of Leo Grabowski, a chaplain with the Rapid Response Team of Billy Graham Evangelistic Association.
"We need to know that we are one body," Grabowski said. "When Texans unite, the walls of denomination fall down and the body of Christ becomes one."