Dallas' most famous groupie impact rock 'n' roll
Barbara Cope, also known as The Butter Queen, followed rock star musicians in her youth to offer her company and support.
By Stephanie Salas-Vega
Music/Layout Editor
[email protected]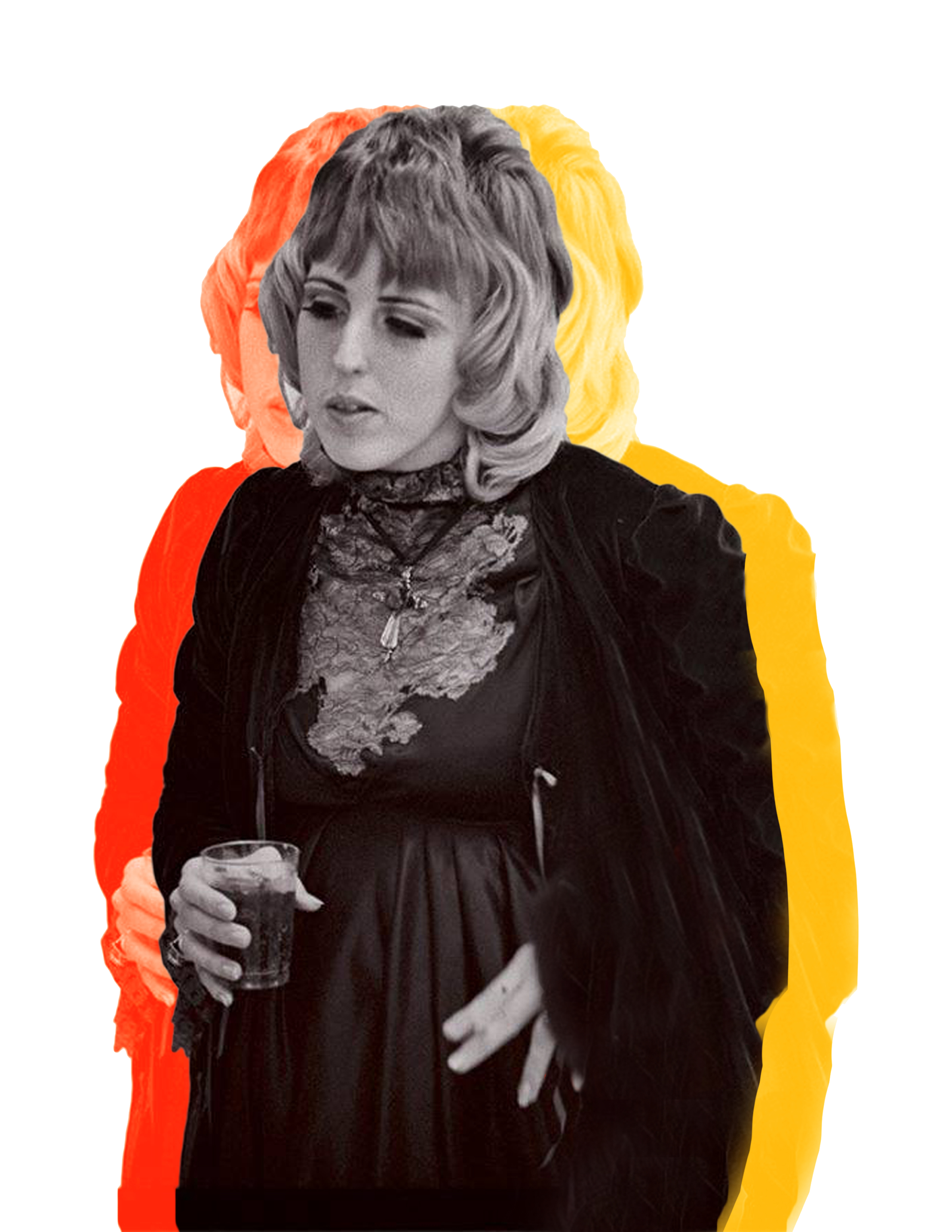 "I didn't care about average boys," The Butter Queen said in a 1972 interview with the Los Angeles Times. "I just wanted to meet musicians."
Barbara Cope, more commonly known as the Butter Queen, was an iconic Dallas groupie, a favorite among the'70s rock 'n' roll scene and an inspiration to Cameron Crowe's comedy-drama film, "Almost Famous," according to Central Track.
END OF REIGN
Forty-six years after her departure from the rock scene, 67-year-old Cope died Jan. 14 when her home in East Dallas caught fire, according to WFAA. She lived with her 93-year-old mother, Earline Collins, who was rescued out of the house by their neighbor Eduardo Flores. Cope's body was found near the front of the home's porch.
According to the DMN, Dallas rock scene veterans predicted the victim was the forgotten legendary Dallasite before medical examiners could identify her. It was later discovered the victim was indeed Tthe Butter Queen, who is mentioned in The Rolling Stones' song, "Rip This Joint," from their 1972 album "Exile on Main St.," according to the DMN.
In the song, frontman Mick Jagger sings, "From San Jose down to Santa Fe/ Kiss me quick, baby won'tcha make my day/ Down to New Orleans with Dixie Dean/ Across to Dallas, Texas with the Butter Queen."
A LEGEND'S ORIGINS
Cope began her life as a groupie at the age of 15 when she attended a Rolling Stones concert in 1965 at the Memorial Auditorium in Dallas. She followed famous musicians, such as Led Zeppelin, The Rolling Stones and Jimi Hendrix, on tour until the mid-1970s. Many who have mentioned her in songs, on stage or in interviews with the press remembered her for the sexual lubricant of choice she carried in her purse – a pound of butter.
According to Central Track, Jo Bergman, The Rolling Stones's assistant at the time, said he remembered encountering Cope at a motel in Texas during The Rolling Stone's 1964 tour. He said Cope announced, "I've got a pound of butter in my purse. Where's Mick?"
"If you were a rock star, or close to one, Barbara the Butter Queen sort of went the territory," David Cassidy, a musician and actor, wrote in his 2007 autobiography, "Could It Be Forever? My Story."
"She was legendary," Cassidy said in his autobiography. "The guys in my band and crew just gasped when they heard that Barbara the Butter Queen was actually coming to do them all."
Buddy, a music magazine, put Cope on its front cover in November 1973 and referred to her as "Dallas' leading groupie." According to The Dallas Morning News, Kirby Warnock, a former editor of Buddy, said everyone knew the Butter Queen. "She was supposedly going to write her autobiography but never did," he said. "And it's too bad she didn't."
NOTORIOUS
Cope moved to Los Angeles at the start of her groupie career to follow bands there, according to the DMN. She hooked up with Jimi Hendrix and went on the road with Traffic and Joe Cocker. Led Zeppelin frontman Robert Plant asked about Cope on stage during a concert in Fort Worth, Texas in May 1973 and dedicated their song "Dazed and Confused" to her. She had a six-plus-minute appearance in "Mad Dogs & Englishmen," a documentary about Cocker's tour with the same title, according to Central Track.
In 1987, Cope was a guest star on "The Oprah Winfrey Show" in an episode about groupies that featured Gene Simmons and Paul Stanley of KISS and Pamela Des Barres, a famous former groupie. Cope told Winfrey she had sex with about 2,000 musicians during her career.
Cope said groupies contribute a lot to the world of music, according to the Los Angeles Times. "We give [musicians] companionship," she said. "We understand their music. We give them support when they're down."
However, in an interview with the Los Angeles Times, Cope said she actually disliked being called a groupie. She said: "They think, 'Ah ha, a groupie, a camp follower.' But it isn't so. I'm just a friend to the rock stars."
RETIRED LADY
Cope retired from groupie life at the age of 22 and moved back to Dallas, according to the Los Angeles Times. By the time she was 22, she had visited 52 major cities and 11 countries with bands, according to the DMN.
She said the game was not as challenging nor as fun after younger girls began to populate the scene.
"This place – L.A. – is just too weird. Everybody's 13 out here," Cope said in an interview with the Los Angeles Times. In her time, she snuck up fire escapes to meet rock stars, but it seemed to her that the younger competition could easily meet them if they wanted.
"In Dallas, there used to be a challenge," Cope said, according to the Los Angeles Times. However, she also said she was not retiring because she felt like she was fading. She did not think of herself as a groupie, but rather as a friend to rock stars and classier than the younger girls in the field.
"Do you know who you are talking to?" she said in an interview with the Los Angeles Times. "I'm in the new Stones album – they sing about me in that album. The Led Zeppelin got up in a concert and dedicated a song to me. I am a lady."