North Texas open mic nights pave way for new performers
By Jacob Vaughn
Copy Editor/Fact Checker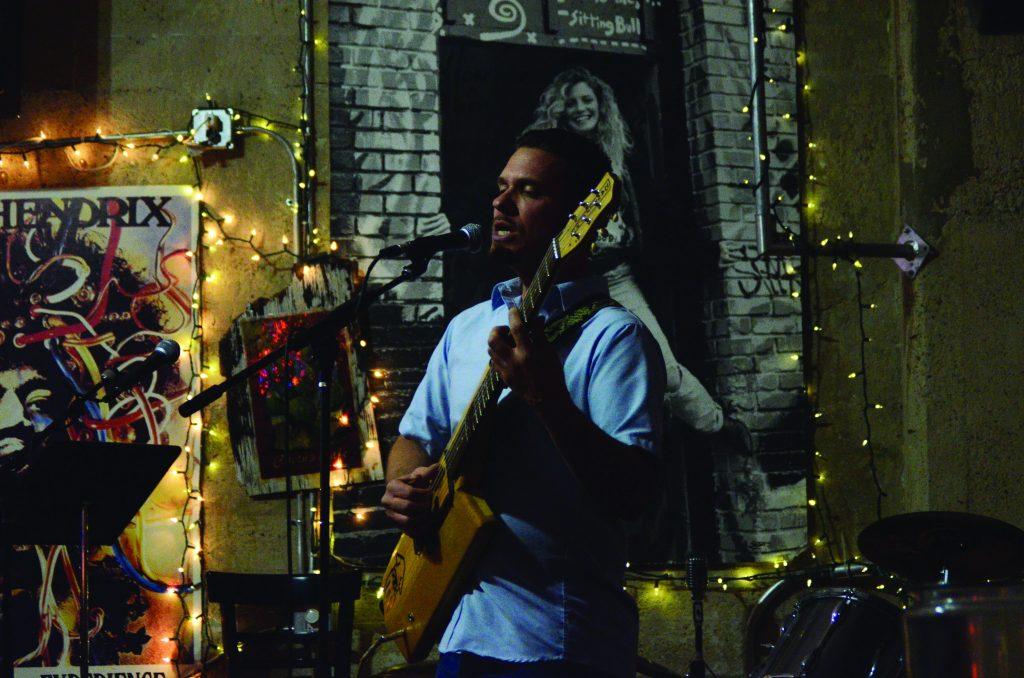 It is hard to imagine some of the bigger performers of today as shy, unsure and awkward while on stage in front of their many fans. However, the truth is that most of them were like this at the start of their careers.
At The Free Man, a Cajun restaurant in Deep Ellum that hosts live music events and open mic events, Zoe Cimino, an up-and-coming singer-songwriter came prepared with only the lyrics and melody for her newly recorded single. She told Scotty Issacs, host of The Freeman's open mic night, that she wanted to perform, but did not have any accompaniment for the night.
After a quick 15 minute rehearsal, Issacs and Cimino got on stage and performed her song for the first time. The comfort and confidence portrayed by these performers can only be obtained through years of practice and countless hours on stage. But where do most artists start?
Whether they are comedians, musicians or poets, many of them developed their stage personalities in local bars and coffee shops. According to the Dallas Observer, "[Open mics] empower the aspiring artist with the means to project confidence on stage while getting immediate feedback on their writing."
In North Texas, there is an open mic night nearly every day of the week. Overall, these events are a great way for up-and-coming performers to get their feet wet and begin making connections in the local music scene.
Opening Bell Coffee shop is one of many places in North Texas that hosts these events. The coffee shop is home to the longest running open mic nights in Dallas since 2005.
"There are so many artists who come through here, who actually move on to be bigger and better things. People like Charley Crockett and Garrett Owen." Steve Jackson, a local singer-songwriter and host of Opening Bell Coffee's open mic nights, said in a promotional video. He said 18 artists who previously performed at Opening Bell Coffee appeared on "The Voice."
There are plenty of benefits to playing open mics at the start of an artist's career. "Better to know what it's like to find yourself nervous, unready and even mildly humiliated at this stage than on one that takes a lot more organization to reach," music writer Joe Hoten said in a blog post for dittomusic.com.
As an inexperienced performer, things are going to happen on stage that are not intentional. Open mic nights teach performers how to bounce back from these mistakes in the middle of a performance.
"Over time, you'll become adept at glossing over interruptions like microphone squeals, the untimely dropping of plectrums, or everyone's favorites – a guitar that simply must be tuned precisely now," Hoten said.
"The excitement of playing for a live audience simply cannot be recreated while practicing in your bedroom," Paul Metzger, Brookhaven College guitar ensemble adjunct, said. "I encourage anyone to just do it, record it and learn from it. [It's] essential experience for anyone interested in musical performance."