Ask a Professor: How do I coordinate a long leave of absence from my classes?
– Column –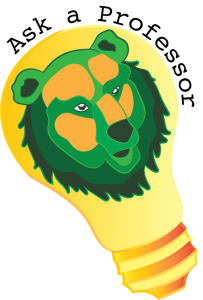 By Brianne Sardoni
Brookhaven College English Professor
Dear student,
The first step is to ensure you're informed of school policies. Every school has a policy regarding students who need temporary accommodations due to injuries. A student should first check their school's policy to see what can be done. If your injury is not severe enough to require extensive accommodations, you can always reach out to your instructors and ask them how to best complete their courses while you heal.
Instructors are good at telling real issues from the ones that come from enjoying Sunday Funday a little too much. I once had a student who missed every Monday night class because he was "sick." However, during a Wednesday night class, he proceeded to share an exhilarating story about the Sunday NFL game he had season tickets to.
When he realized I was listening to the conversation, he quickly back-pedaled with a fake cough, and I reminded him that the Meadowlands were very cold during November games and he should probably layer up so he didn't catch the Sunday flu anymore. He never missed another Monday night class.
I think students who have minor injuries or illnesses such as the flu can easily continue with the semester as long as they are transparent with their professors. Be open, honest and upfront about your situation. And be aware that you are still accountable for the learning happening in the classroom, even when you can't be there.
If a student's injury or personal issue is detracting from their academic obligations, they should have an honest conversation with themselves and their instructors about their ability to be successful in the course.
Depending on the situation, course and instructor, completion may be possible with some flexibility. Be prepared, though, for an instructor to tell you that completion is not possible.
I once had a student who went away to Vermont in the winter for "Ski School" to become a professional skier (true story). He asked the school to send coursework to him for two months. He promised he would email it all back. The school rejected that idea because his method of instruction (emailing work) did not constitute learning course material.
If you are taking a face-to-face class and ask an instructor whether you can complete it online, they may say no. Face-to-face and online courses are designed differently, and that is not always a viable option.
If you feel as though you're not giving your education your all due to unexpected, unavoidable health problems, you might want to take a break. Sometimes, life gets in the way of accomplishing a goal, such as finishing school. It does not mean you will not reach your goal. It just means you might not reach it that semester.
There is strength in knowing your capabilities.
Before you do anything, though, talk to an adviser on campus and find out what the repercussions may be regarding financial aid, tuition reimbursement or anything else regarding your transcript. Sticking out the semester may be the best option you have to ask in order to know for sure.
An individual's personal health is extremely important to their ability to be successful in every venture in life. Physical injuries may hinder anyone from doing simple, daily chores – from putting on shoes to much more complex tasks such as getting to campus and to class.
Being real with yourself about your physical capabilities is important. Don't ever push yourself to heal faster than you're supposed to only to re-injure yourself – and this is both mentally and physically.