Professor Plays With Puppets
By Gabrielle Rodriguez
Staff Writer
When I heard that the musical featured a cast of puppets living in a New York neighborhood, I instantly thought, "Is 'Avenue Q' the new 'Sesame Street?'" Well, that was the furthest thing imaginable from this fictitious street full of colorful characters. "Avenue Q" and its mature, stitched felt and velvet cast was far from the sweet, afterschool puppets of "Sesame Street."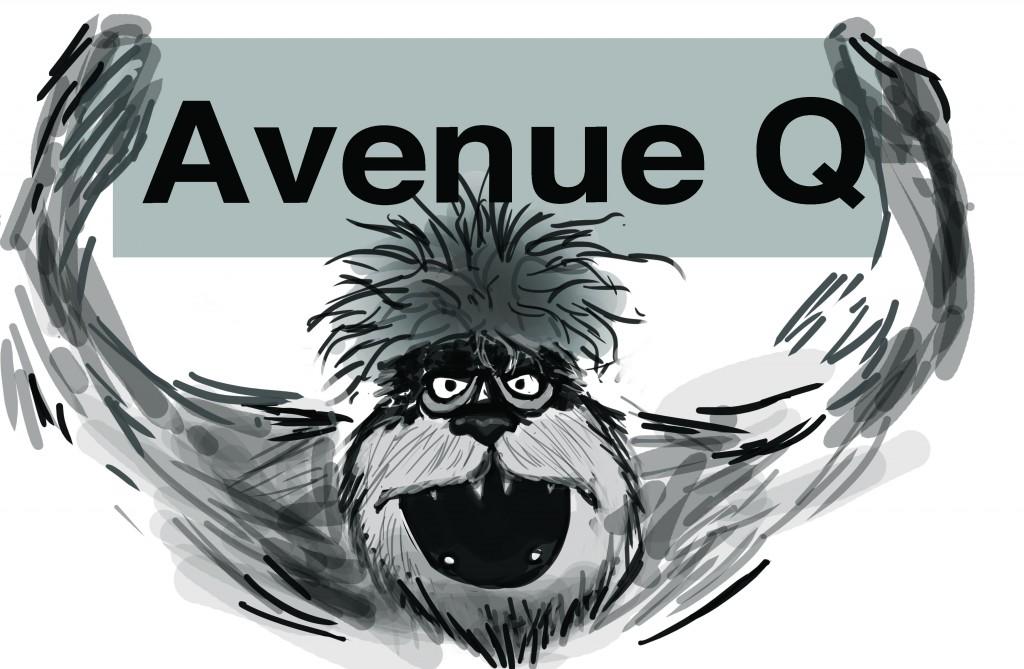 "Avenue Q" is a musical comedy that tells the story of Princeton, a recent college grad, who moves to a shoddy apartment in search of his life's purpose. In the surrounding apartments, he meets the girl, er, monster next door, a dysfunctional couple, a pervert, a man with a secret and his friend, and a former child star landlord.
When the curtain first lifted, I found it difficult not to focus on the actors in control of the puppets. I worried that this would pose a problem, but the puppets really came to life.
Michael Robinson, adjunct faculty, former Brookhaven College student and director, who has been involved with Theatre Brookhaven for more than 10 years, constructed all of the puppets for "Avenue Q." His attention to detail is superb.
My personal favorite puppet was Trekkie, who Robinson voiced and puppeteered. Robinson's big, furry creation had horns, sharp teeth, long fuzzy hair, and an addiction to porn.
The actors were all on point, and you would think that their legs were the puppets' own appendages. Their facial expressions and antics didn't distract from the puppets at all, but added more life and fun to the whole show.
The show starts out with a small cartoon and theme song, which gets the giggles going. "If You Were Gay" and "Everyone's A Little Bit Racist" are just a few examples of the brash humor of the songs to follow. As someone with a soft spot for raunchy, dry humor, even my jaw dropped at some of the lyrics, lines or gestures.
The performance was shown in Theatre 3's Theatre Too, which was small and intimate. With only three rows of chairs, the whole show was in your face and you couldn't help but feel like you were a tenant on "Avenue Q."
If you don't mind being slightly offended in the best way possible, I would highly recommend leaving the kids at home for your adult adventure down to "Avenue Q."
I have yet to see or hear of anything like this show out there right now. You may see me back there next week.
The show runs Thursdays-Sundays until December 9, excluding Thanksgiving. Tickets cost $40, and Theatre 3 offers a $3 discount to students.