Bears' Basketball Season Begins With 105-38 Win
By Kurt Hyde
Sports Editor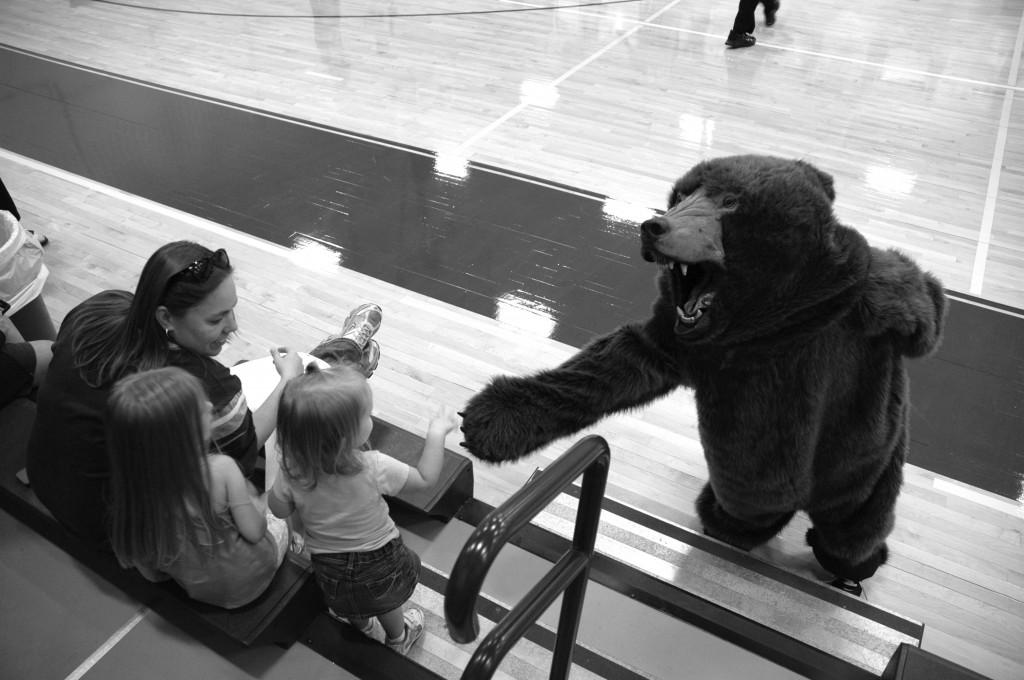 The Brookhaven College Bears basketball team began its season Thursday night, Nov. 1, with a home win over El Centro College.  The Bears took the lead early, led 55-23 at the half, and cruised to a 105-38 victory over the Chaparrals.
Head coach Kevin Hurst expressed happiness that the Bears led comfortably from the start, because it enabled him to put all his players into the game. Hurst said, "My guys played really hard.  It was really good to play all 15 guys, get them all some minutes — some successful minutes."
Near the end of the first half, forward Matt Wingo scored a dunk shot that garnered cheers from the crowd. The referee called a technical foul for excessive celebration after the shot. Hurst commented after the game: "I didn't see what they called it on because the player's back was to me. So I just had to take the official's word for it. We have a very strict no technical foul policy, so we'll have to address that later."
Melanie Wingo, Matt's mother, who was sitting near the top row of the bleachers watching the game, described her son's dunk shot as exhilarating. Regarding the technical foul, she said, "I didn't think he celebrated that much, but I was proud."
The Bears are known for their full-court presses, but the team used them sparingly in this game. Hurst said: "We want to win with class here, first and foremost. And when you've got an opponent down by 30 or 40, I really don't see the need to full-court press."
When asked for his summary of the game, Hurst said, "If they will keep playing this hard for me and we'll develop some of their youth into experience, I feel like we'll be pretty successful this season."
The Bears are the reigning Metro Athletic Conference champions. Hurst plans to repeat the strategies that worked well last year, such as frequent substitution and rotating 12-15 players in each game to ensure the players are well rested and able to play up-tempo throughout the games. Hurst said: "Most teams' best players play 30-35 minutes a game.  My best players play 20-25 minutes a game. So, going into the last minute of the ball game, when your best player is playing his 35th minute and my best player is playing his 25th minute, you tell me who's going to be more fresh."
The Bears' season includes 29 regular season games.  The Metro Athletic Conference championship tournament will be held in late February.  The NJCAA Division III Men's Basketball National Championship will be held in Loch Sheldrake, New York, in March.