By Jordan Wylie
Art Director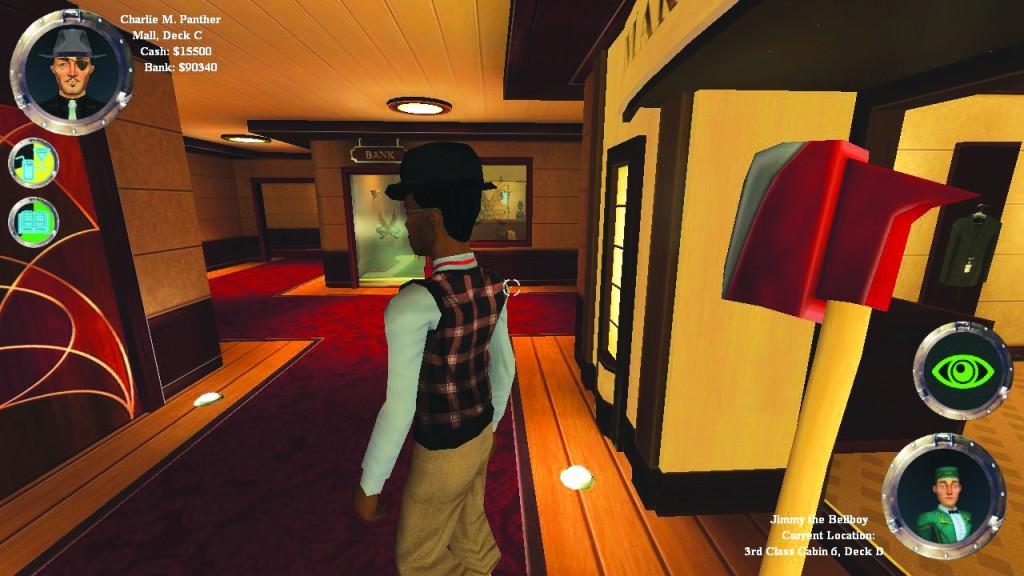 Have you ever dreamed of winning a free ticket for a cruise? How about a cruise set in the 1920s with a mysterious captain at the helm, complete with a bad Russian accent, who tells you there's a catch to this ticket long after you've boarded? Oh, and the catch is that you, and everyone else on board, have to participate in a twisted game of kill or be killed.
Yeah, me neither. But the people over at Outerlight did, and they turned it into a PC game called "The Ship."
"The Ship" is a quirky multi-genre indie murder game set on a cruise ship with a 1920s theme. You play as a randomly picked passenger who's tasked with the burden of having to snuff out whatever passenger your insane captain, Mr. X, decides for you. You have the option of playing online or solo, depending on your personal gaming preference. The only real gameplay difference is the presence of a storyline and other oddball tasks when you play in solo mode.
The game map is laid out like a typical cruise ship, with multiple floors and all the basic luxury liner amenities. There are restaurants, a sick bay, bedrooms, hallway bathrooms and secret rooms you can find if you mess with the right vending machine, just to name a few. Each of these rooms can have all kinds of fun trinkets, including the strange but impressive weaponry you'll need to carry out your newfound job as an assassin on the high seas.
Though presented like the average action shoot 'em up game, "The Ship" has surprisingly delightful twists that keep things interesting. You have to hunt down the target with nothing but a name and the number of the floor they are on. If you're lucky and have already met the passenger, you get a little portrait of them to aid in the search.
Along with the tracking, you have to tend to your character's basic needs, such as eating and sleeping, which add a new level of difficulty to the game. If you drank too much soda while trying to find your mark, your character will likely need to stop for a bathroom break before you whip out those knitting needles and attack.
While playing, you never know who will jump out to attack you or if the person you're after will get you first. The whole game has a strange air of suspense as you open each door or turn down an unmonitored corridor, wondering who might pop out next. Sometimes, if you're lucky, the attacker will make an attempt around witnesses and get sent to the brig.  The suspense is heightened during multiplayer games, almost making you want to stand around the closest guard instead of venturing out. This really plays into taking care of your basic needs, because passing out due to lack of sleep in a lonely hallway is slightly nerve-racking.
"The Ship" is an interesting and entertaining game that has a lot of unique aspects, making it a great indie game find. If you're looking for a fun multi-genre game that's outside of the norm, this might be a great addition to your game collection. This game has been getting good reviews on Metacritic, with an overall score of 76 out of 100, and 2,619 players recommended the multiplayer version on Steam.
Readers can purchase "The Ship- Complete Pack" through http://store.steampowered.com Currently, the store has a buy one get one free deal running, so you can get your friends in on the madness as well.