Three live and studio outfits make waves in North Texas
North Texas is producing so many great musicians that it may be hard to keep up with at times. From psych-rock to jazz fusion, Dallas-Fort Worth pretty much has it all. If you're a music lover looking to get tapped into the local scene, but do not know where to start, here are three recommendations.
Bayleigh Cheek
Since 2015, local singer-songwriter Bayleigh Cheek has hopped from stage to stage in North Texas with her candy-apple-red electric guitar and her haunting vocals. For a long time, she stood alone on stage when she performed. Despite having worked solo until recently, Cheek said when she writes, she hears orchestras.
While she doesn't have an orchestra at her disposal, she's been jamming with a new band since last year. She spent most of last year in Elmwood Recording Studios in Dallas with the band recording her latest EP "Immortals," which is set to be released March 6.
The playing of local musicians Conner Farrell, Paul Grass and Jake Stewart behind her has brought a psych-rock feel to Cheeks' original blues-soul acoustic sound. "Release Me," a single off her EP, is currently available for streaming. Look out for this artist as she continues to make waves in the local music scene.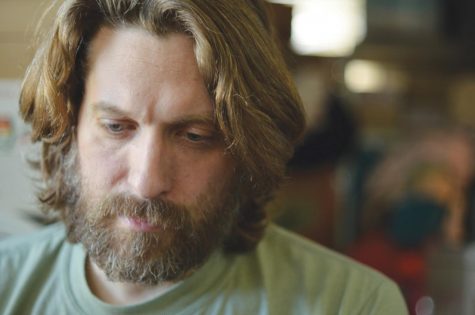 Nathan Brown
The Denton singer-songwriter Nathan Brown has taken a long break from releasing his own music. For the last few years, he has spent a lot of his time putting out other artists' albums and EPs on eight track and reel-to-reel tape. He has made a business called Dead Media Tapes out of it. This month, however, Brown will be rereleasing his 2005 album "Gotta Get It Outta Here."
The album is a bit of a throwback for Brown. He wrote and recorded it during a time he was living on and off the road, touring the country in his dark blue 1988 Toyota Van Wagon. When he needed a break from touring, he would crash on his friends' couches in Fort Worth. He would take this time to record his music, and he developed a unique 80s-contemporary electro-funk sound incorporating synths, choppy, thick guitar, and drumlines.
After he puts out "Gotta Get It Outta Here," Brown said he plans to put out more of his old music in the near future. Unfortunately, Brown does not play a lot of live shows anymore. But local music lovers will want to keep their eyes peeled for his upcoming release.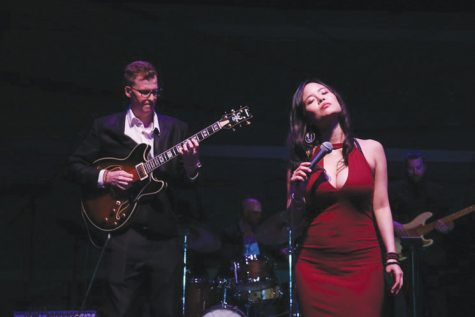 Song Dynasty
Seventeen artists from several different countries all came together to lay down tracks for this band's debut album. Denton's Song Dynasty released its album "Searching" late last year, blending American jazz and Chinese influences to create a sound of its own.
Li Liu and Ben Holt front the band. The two began dating after they met each other in the University of North Texas jazz program. They would meet after class to study and to practice the music they had to learn. One day, when Holt was running through jazz standards on his guitar, Liu began singing and scatting over his playing.
Around the same time, Liu started becoming disinterested in the jazz music she was learning. Being from Taiwan, Liu wanted to play jazz that represented her culture, not the American and European jazz she was learning in school.
Over time, the couple became a duo. They started playing shows at local venues and writing new music. Now, their set list includes songs sung in four different languages and their performances often feature over ten musicians on stage at a time.