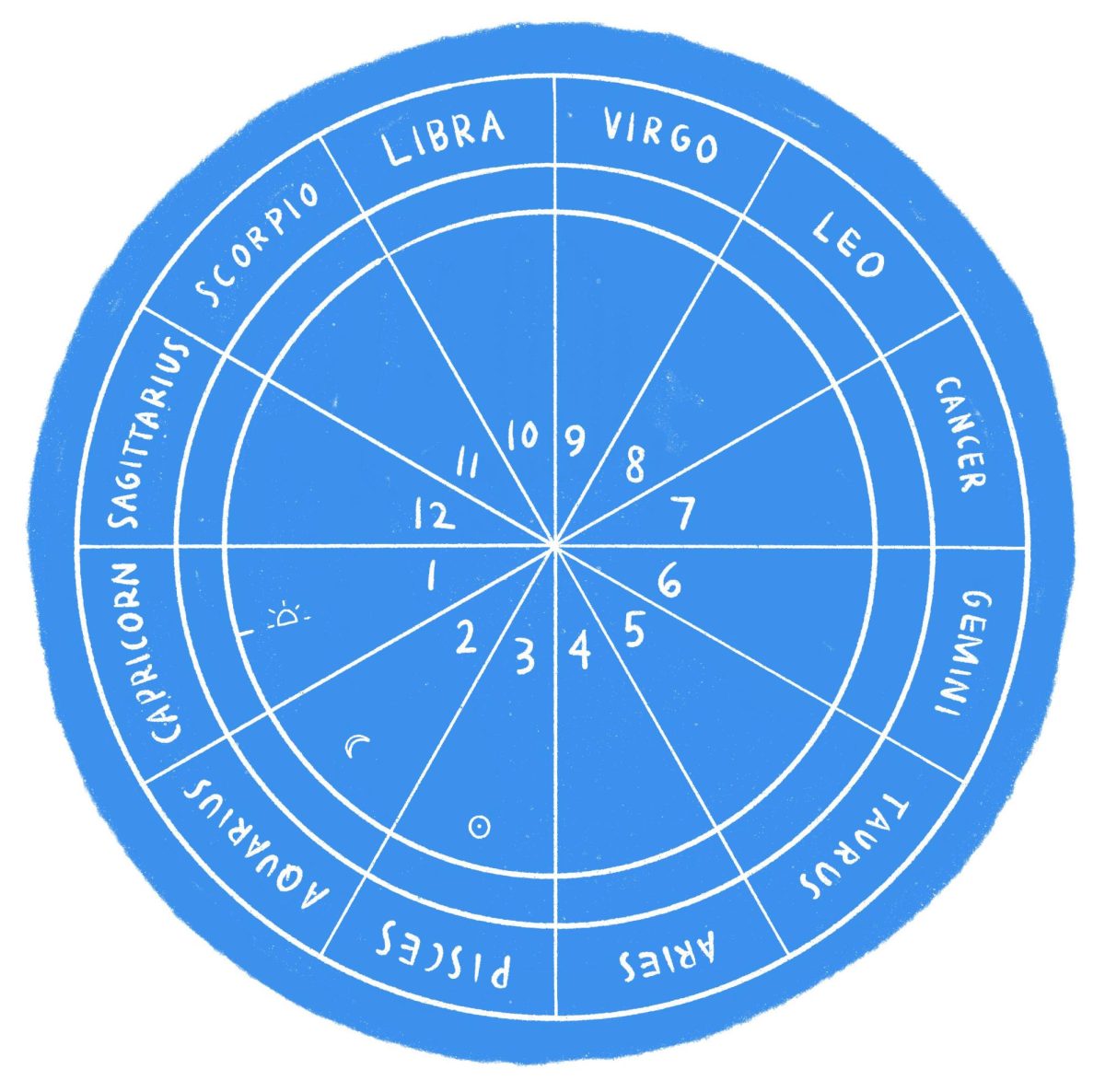 Have you ever read a horoscope and felt like it wasn't real or accurate? There's a specific way you're supposed to read it.
When reading a weekly, monthly or even daily horoscope, I always recommend reading the horoscope for your rising sign.
If you aren't familiar with what that is, your rising sign is the zodiac that was ascending on the eastern horizon the moment you were born. It is the energy you embody, even more so than your sun sign.
To calculate your rising sign, you need to know your time of birth, birthplace, day, month and year. I recommend using Chani Nicholas' online birth chart calculator at chart.chaninicholas.com .Your rising sign will be the zodiac sign near the number one, which is called the first house in astrology.
For example, in the chart below, we have Capricorn in the first quadrant. That means this is a Capricorn rising chart, and this person would read the corresponding horoscope for Capricorn.
If you do not know your rising sign, that's OK. You can always read for your sun or moon sign.
Just know that if you read for your sun sign, the themes and topics mentioned will be a little more general and less specific to you as an individual. If you don't know your sun sign, you can find it by locating your birth date in the illustrations below.
Reading for your moon sign, which can be identified on the chart by locating the moon icon, will provide more accuracy than the sun sign, as your moon sign is more personal to you than your sun sign.
I recommend reading all three to get a well-rounded understanding of what you can expect for the upcoming week.
Now that you're a horoscope-reading pro, you're ready to find your accurate prediction. Head over to the "Your week according to the stars" story