Hemp, pot not same substance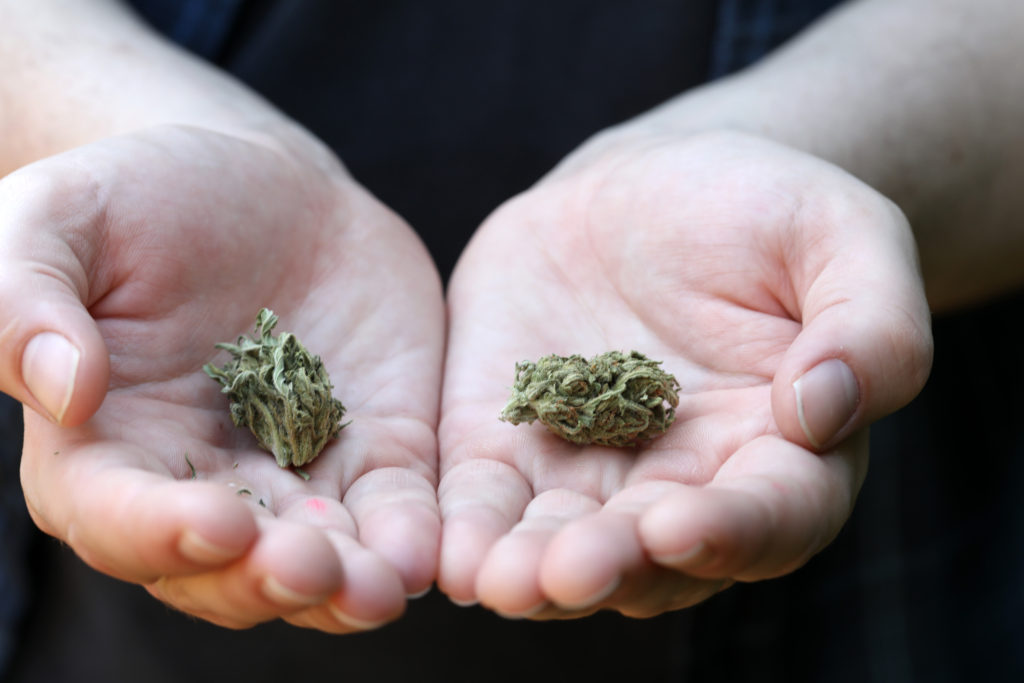 By Dr. Dank
Cannabis Columnist
If a person holds a nug of their favorite marijuana strain in one hand and a nug of hemp flower in the other, they probably couldn't tell the two apart. Marijuana buds and hemp flower come from the same type of plant – cannabis. But there are very distinct differences between the two.
Marijuana plants contain higher concentrations of tetrahydrocannabinol, or THC, the active chemical that gives users a high. Hemp plants, on the other hand, have higher levels of cannabidiol, or CBD, a non-psychoactive chemical in cannabis that reportedly relaxes users, according to the World Health Organization.
"In humans, CBD exhibits no effects indicative of any abuse or dependence potential," according to WHO. To date, there is no evidence of public health-related problems associated with the use of pure CBD.
We could call them fraternal twins or brother and sister, but the public should understand they are not the same based on the levels of their chemical compounds.
CBD is found in marijuana and hemp and can be extracted from both. But extracting CBD from marijuana plants can affect the legality of its use depending on the state. Even though hemp contains CBD, the plant also has minimal traces of THC. This is because all cannabis plants, marijuana or hemp, contain CBD and THC, according to WHO.
Marijuana buds and hemp flower look and smell the same, so if the police take you to jail because your hemp made your car smell like weed, don't be surprised.
According to the Fort Worth Star-Telegram, on March 15 police officers confiscated over 30 pounds of what they believed was marijuana from a smoke shop in Duncanville. The owners' attorney said, "If they don't know the difference between CBD and marijuana they need to study more," according to the Star-Telegram.
In 2015, low-THC cannabis became legal in the state under the Texas Compassionate Use Act, according to The Texas Tribune. However, the law only allows epilepsy patients to use this cannabis with a doctor's prescription and only after conventional medication has been ineffective.
According to the federal farm bill, Agriculture Improvement Act of 2018, CBD is legal in all 50 states. Companies market and sell CBD-infused products including creams, patches and sprays.
Marijuana plants grow wide with thick branches, broad leaves and dense buds that look like clusters of oats. Hemp plants have a thin palm tree-like appearance, with thinner leaves and narrow proportions overall, according to CBD Origin.
Both plants can be grown indoors or outdoors.
Marijuana plants are mostly grown for their THC. Growers focus on increasing the THC content from each harvest by using various farming techniques involving plant food, fertilizer and nutrient-rich water. Hemp farmers look to increase the CBD content of their yields instead.
Marijuana oil, often referred to as wax or shatter, is concentrated THC, and is made by extracting mushroom-shaped trichomes from the plant's raw material. Although THC levels found in marijuana plants average between 10-30%, the THC content of concentrated marijuana oil can exceed 90%.
CBD oil will not get a user high, but its reported positive effects could be described as magical. You could say it works in a reactionary way. It gets in your body, assesses the problem and combats the issues you're having. There is a distinction, despite what local authorities might think.
EDITOR'S NOTE: Dr. Dank is not a real doctor. It is the pseudonym chosen to protect the identity of the author of the column. Dr. Dank grew up in a state where marijuana for medicinal and recreational use has been legal for a number of years. The Courier does not advocate the use of marijuana or any illegal substance. Under current state law, possession is illegal in Texas and punishable with prison time and fines.