Psychology professor examines 40 years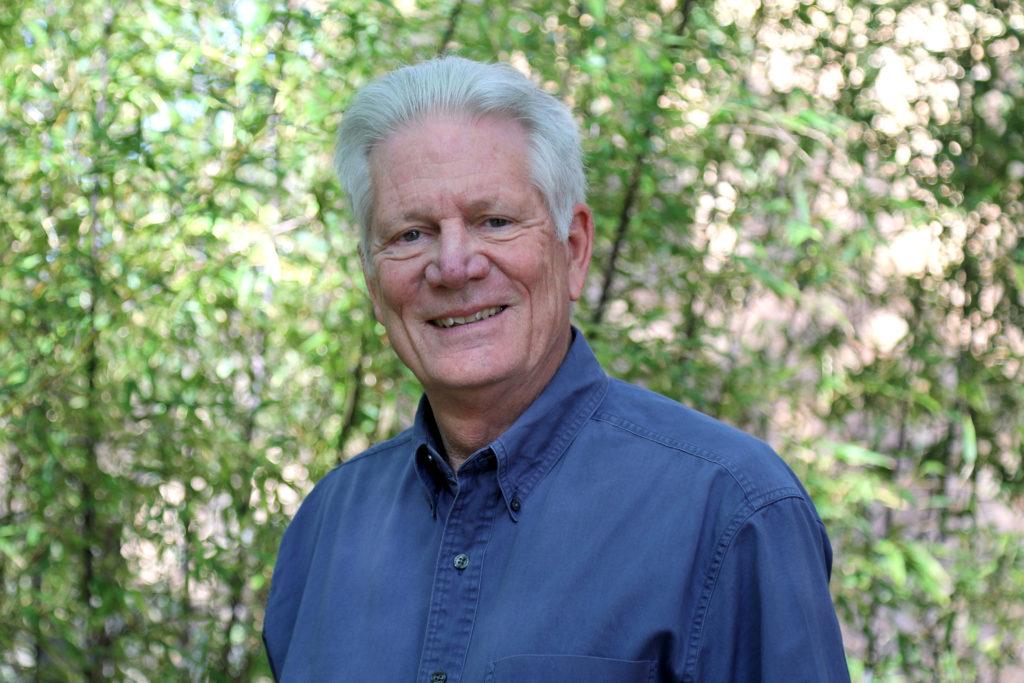 By Jacob Vaughn
Managing Editor/Music Editor
Stephen Link, a Brookhaven College psychology professor, has spent the last 40 years as a fly on the wall. He sits back and observes the world as objectively as possible. While his work in psychology has taught him to do this, he said he has been a good listener since high school.
In the '60s, Link was fresh out of high school. Political activism was on the rise at the time, so everyone was trying to change the world, Link said. As an undergraduate, he jumped between majors in undergraduate school all the while, knowing he wanted to help people.
It was not without strife that he finally settled on the field he would spend decades working in. "When I went to undergraduate school, I took a psych class," Link said. "[It] was probably the most boring class I ever took in my life."
EDUCATION
Back then, drug use was prominent in the U.S., Link said. He began volunteering on campus, talking down drug users experiencing bad side effects. "What they would do is they would call us, or the police department would call us, instead of arresting people for that," Link said. "We'd go in and sit with them and kind of talk them down. That was really my first exposure to psychology."
He said the saddest incident he remembers involved an acquaintance of his. The LSD she took pushed her into a state of psychosis. She was taken to a state psychiatric facility where it was later discovered she had a predisposition for psychosis.
After studying elementary and secondary social science education at The State University of New York at Oneonta, Link taught sixth grade for a year. But once the year was over, he decided to take a chance on psychology. He began applying to graduate schools and was eventually accepted to The State University of New York.
When he was 23 years old, Link was almost ready to graduate, he said. He had just completed a year-long internship, which was required to become a licensed psychologist. All that was left was to write his dissertation. However, Link still felt like he did not know much about the field. He wanted to gain some experience. So in 1975, he moved from New York to Texas to take a job teaching at The University of Texas at Dallas.
He sold his car and all his heavy jackets and set his sights on the Big D. "I started [at UTD] and really enjoyed it," Link said. "But I really enjoyed teaching more than anything else. [I] really liked being in the classroom and communicating."
While he was working at UTD, Link started his own therapy practice, sharing an office with other therapists and psychologists in Dallas-Fort Worth. He conducted therapy sessions for three or four hours after leaving his classes. He kept up his therapy practice until 2016.
Link said he thinks it is important for professors to work in the field they are teaching because it provides real-world context for the lessons they teach in class. For example, Link said he discusses both theoretical aspects of anxiety and ways to reduce it.
DIVERSITY
Three years after he started working at UTD, positions became available at Brookhaven as the campus prepared to open. "Most of us were fairly young, in our 20s and 30s, and were excited about starting from the beginning with a brand new school,"
In an email to The Courier, Bob Little, a government professor who has also been at Brookhaven since it opened too, said Link was a young, energetic guy bound for success. "I have taught with Steve and he is an excellent teacher," Little said. "He is a role model for us all."
There has been a drastic change in demographics over the years, Link said.
The diversity at Brookhaven today reminds him of the diversity he saw growing up in The Bronx in New York. "[My mom] picked me up from school and we'd walk through the ethnic neighborhoods," Link said. "Back then, people lived in ethnic neighborhoods – the Italians, the Irish, the African-Americans and Puerto Ricans. She would say, 'I wonder what their life's like. I wonder what their food is like.' So there was a plant there somewhere. 'Let's find out why people are so different.'"
Science of behavior
While the demographics at Brookhaven have changed a lot in the last 40 years, Link said psychology has not.
People are people and human behavior has been the same for hundreds of thousands of years, Link said. However, one thing that has changed in his field is the study of the brain and how it influences behavior.
"At one time, it was all about what your mother said to you when you were growing up and your environment," Link said. "Now that we have all this research on the brain, hormones and neurochemicals, man, there's a lot going on that you may have been predisposed to from the moment of your genetic makeup." The current psychological understanding of human behavior relies on a combination of these two ideas.
The study of the effect gut bacteria have on human behavior is a modern development in the field of psychology that particularly interests Link, he said. Mood, sleep and behavior can all be affected by a two-way feedback mechanism in the human body called the brain-gut axis, according to the National Center for Biotechnology Information. "We call it biopsychosocial," Link said. "Each [factor] influences the other. What's going on in my brain may affect how I interact with you, which then affects how we interact with the general community. It's a holistic approach."
Forty years later
Link said his passion for teaching has lasted the past 40 years because of his students – that it is almost as if he can feed off the energy they bring to class. Although Texas is now home to Link, he said his wife is the reason he has remained in the state all these years. Now in his 60s, Link said he can look in his psychology books for a theoretical understanding of what he is experiencing at his age. However, he said psychological theory does not always represent the real world. "What do humans do?" Link asked. "We adapt because the world is imperfect. People who've learned to adapt succeed."
He will likely retire in the next two years, around the time he turns 70. He is still interested in psychology, but said he thinks he should retire while he still has his health. After retiring, Link said he hopes to spend more time with his family and take trips to places, such as New Zealand and China, to observe different cultures and behaviors around the world.