'Vulture' takes flight
Professor Jason Carney releases memoir 'Starve the Vulture,' celebrates with poetry reading
By Travis Baugh
Senior Staff Writer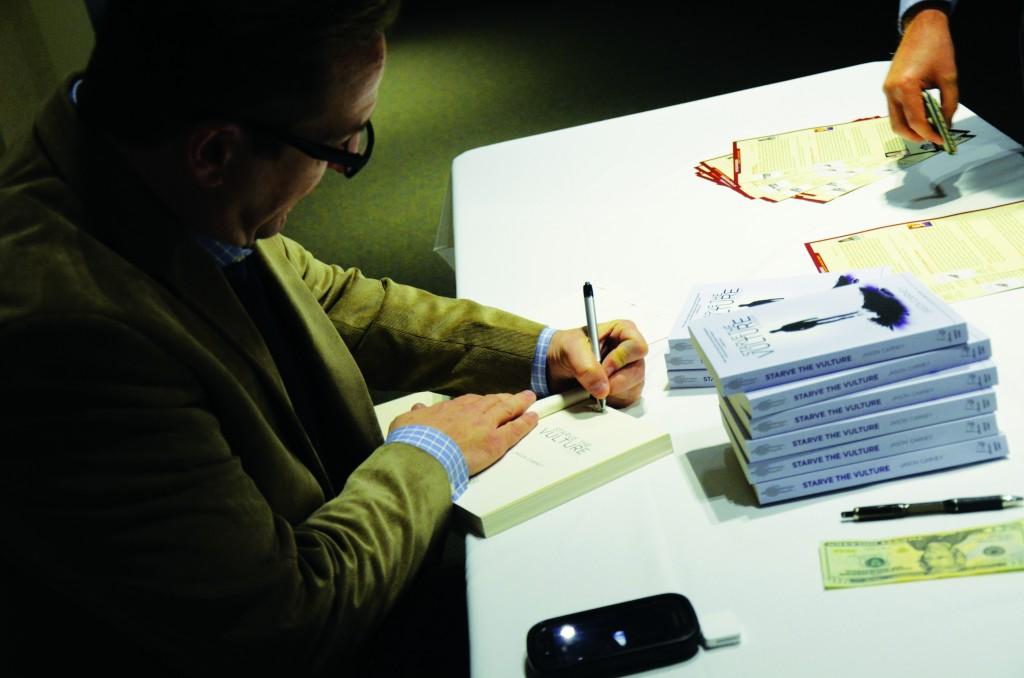 Brookhaven College's Performance Hall was filled with the sounds of jazz and hip-hop as a crowd gathered for a celebration of poetry and the release of Jason Carney's new book, "Starve the Vulture." Carney is an adjunct professor of English composition at Brookhaven and is both co-founder and creative director for Young DFW Writers, a non-profit organization focused on the education of young people using the language arts.
Poets, writers and others flocked to the Performance Hall Feb. 11 to attend the book release. After mingling, Carney made his way to a table to sell and sign copies of his book. A line formed as Carney greeted each person.
"Starve the Vulture" is a memoir of Carney's struggle to overcome his own racism, homophobia and drug addiction. Ronnie K. Stephens, a local English teacher, poet and friend of Carney's, said of the book, "It's a narrative arc, so it functions like a novel, but it's written in verse," he said.
"Starve the Vulture" weaves the story of a car wreck Carney witnessed and the 26 hours leading up to that moment with flashbacks and memories of his life. "I have known Jason for about seven or eight years," Stephens said, "and I have been really inspired to see his turn-around and his attention to family and to reshaping his life."
After the book signing, Carney started the poetry celebration. He introduced each of the poets performing that evening, including Stephens. Carney's publisher, Kaylie Jones, read a page out of "The Anger Meridian," her new book.
"There are very rarely in life times when you meet a writer you know is just a natural writer," Jones said of Carney. Jeannie Burt, a local high school teacher, colleague and friend of Carney's, read a piece titled "Louisiana Girls," which she wrote. "I want to support [Carney's new] book," Burt said. "I loved the book."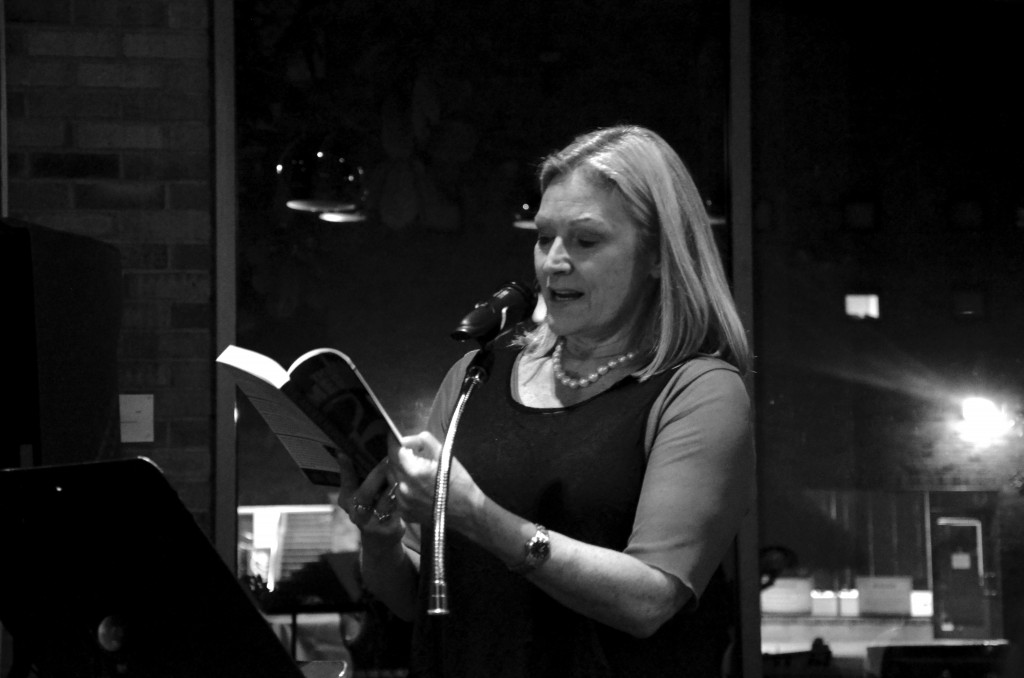 When Louder Than A Bomb, a poetry festival run by Young DFW Writers, came to Burt's school, she said she thought it was just going to be one more thing on a busy teacher's schedule. Burt was out of town the first day Carney was there, but returned the second day of the festival. "I sat there … for 50 minutes and cried, poem after poem, because these kids revealed everything," Burt said.
Near the end of the poetry celebration, Carney read a chapter from his book titled "We Gather on Sundays." His piece painted a picture of a Sunday supper at the house of his great grandparents, "Mamaw" and "Papaw." He described how he giggled at the way Papaw ate "hunched over his plate." "Mamaw reaches out and pinches the back of my left arm," Carney read. "Her nails, filed arrowheads, clinch [sic] the smallest amount of flesh to cause the largest amount of pain."
Mamaw, seated in the front row of the audience, covered her mouth and giggled at the memory. Carney continued his reading with a story about Mamaw saving the men of the house from a nest of water moccasin snakes. The first thing Carney did after reading was walk over to his family and hug his Mamaw.
"I'm used to a poetry reading like this when I get up in front of a crowd and get instant gratification," Carney said. "With the book, it's a lot different than that. I'm really removed from the process of you reading it, whereas with the poetry, I'm really involved with the process of you seeing it. And that's a hard bridge to gap. But, I'm feeling very excited about the possibilities of what we're going to do next."