Gallery exhibits printmaker's work

By Megan Thompson
Contributing Writer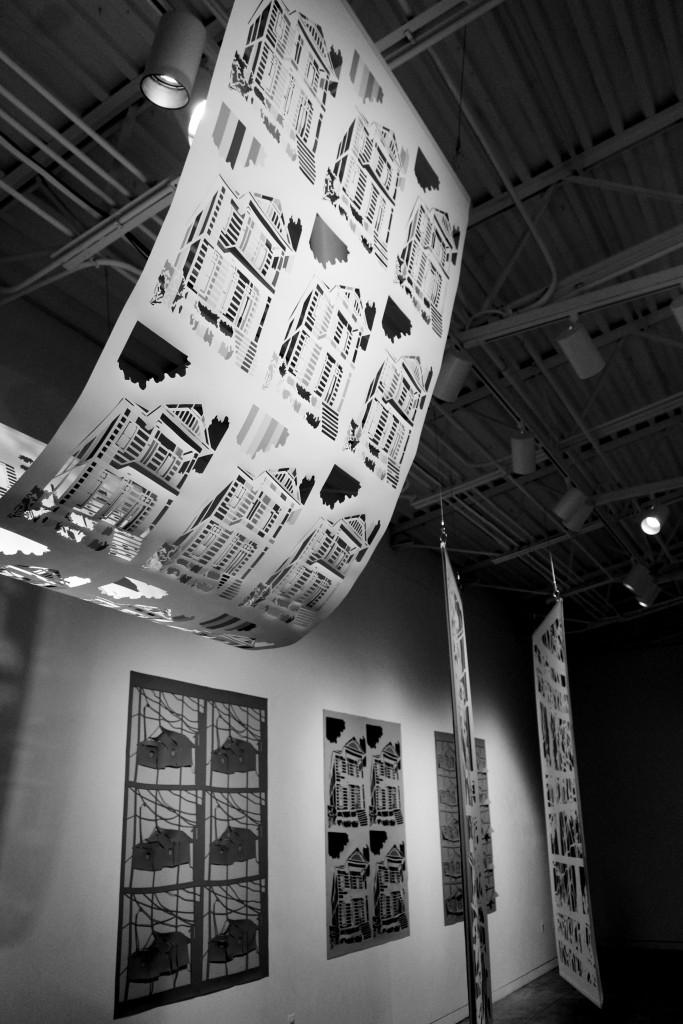 BCSA holds closing reception for artist's installation "In Transition."
Brookhaven College School of the Arts held a closing reception for Sang-Mi Yoo's installation of large format and laser-cut wool felt prints, "In Transition." Yoo, a Texas Tech University associate professor of art, was present at the reception for her work displayed Jan. 11 – Feb. 3 in the Forum Gallery.
A crowd of more than 30 people gathered in the Forum Gallery to see Yoo's work. Attendees included Brookhaven students, staff and faculty; Texas Tech alumni; and Rick Maxwell, executive dean of the BCSA.
Her pieces are designed to look like houses and other various forms of architecture. Her artwork focused on finding the ideal home. Yoo describes her work on her website, sangmiyoo.com: "My current work is based on my childhood memories of New Village houses from Korea and everyday encounters of standardized residential buildings from living in West Texas, and a recent [trip] to Northern Ireland and other global locations. The reality of finding ideal home and ideal body residing within such environments is explored through American norms."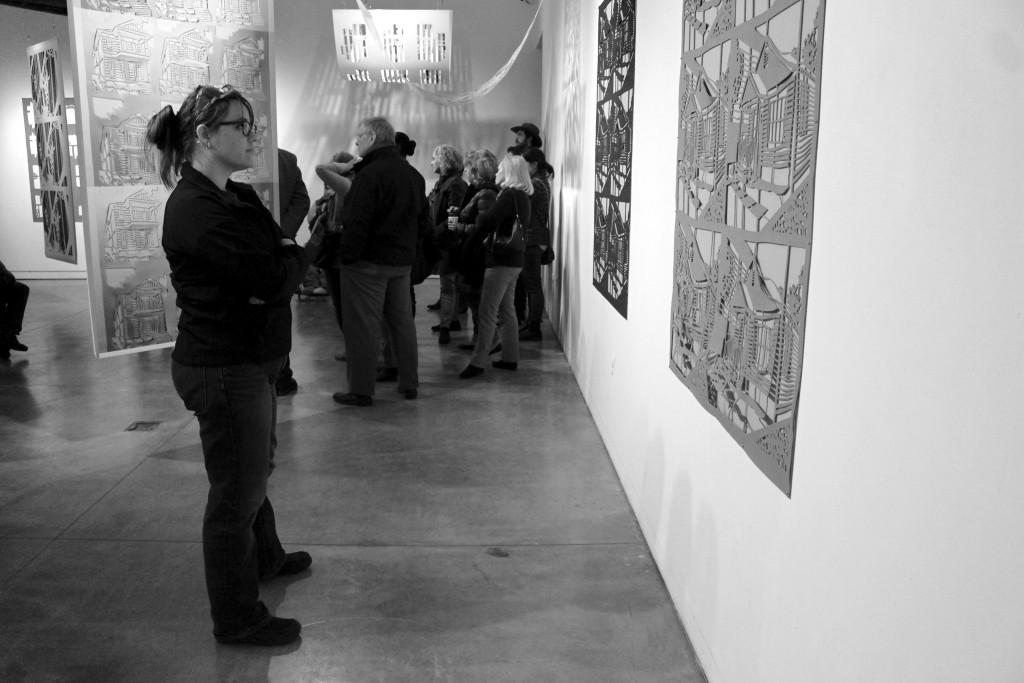 Yoo, a South Korean-born artist, has two fine arts degrees – a bachelor's in painting from Seoul National University and a master's in printmaking from The Ohio State University – according to her website. Yoo's career highlights include a 2010 Puffin Foundation Artist Grant and the first Wolhee Choe Memorial Award as part of the 2014 AHL Foundation's Visual Arts Competition in New York City. She has also curated exhibitions including "Convergence: Korean Prints Now."
Yoo said she was proud to have her art displayed at Brookhaven. "You have a wonderful facility and great teachers," she said. She added that she believes Brookhaven's art department is one of the best in the nation. Eryn Levy, a student, attended the reception to see Yoo's work.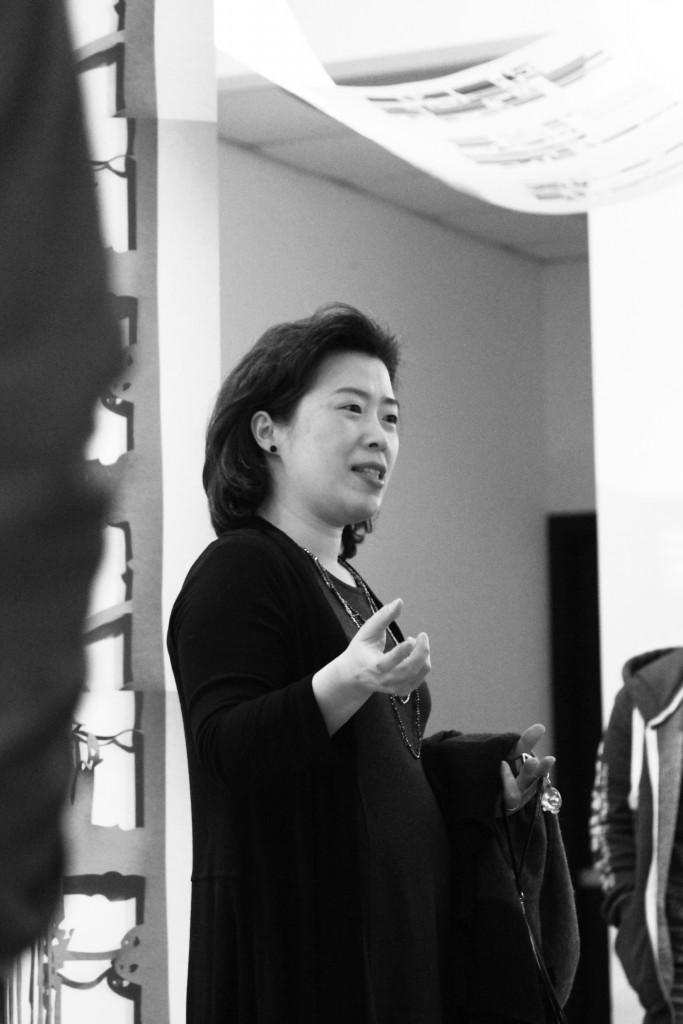 "Even though my major is in business, art is a passion of mine," Levy said. "I thought I would stop by to get some inspiration for my next art project, so I rushed here from work." For information on upcoming gallery showings of Yoo's work, visit her website at sangmiyoo.com.