Coffee concert creates calm

By Jake Griffin
Staff Writer
BCSA hosts "A Little Day Music" to kick off the first of five coffee concerts of the semester.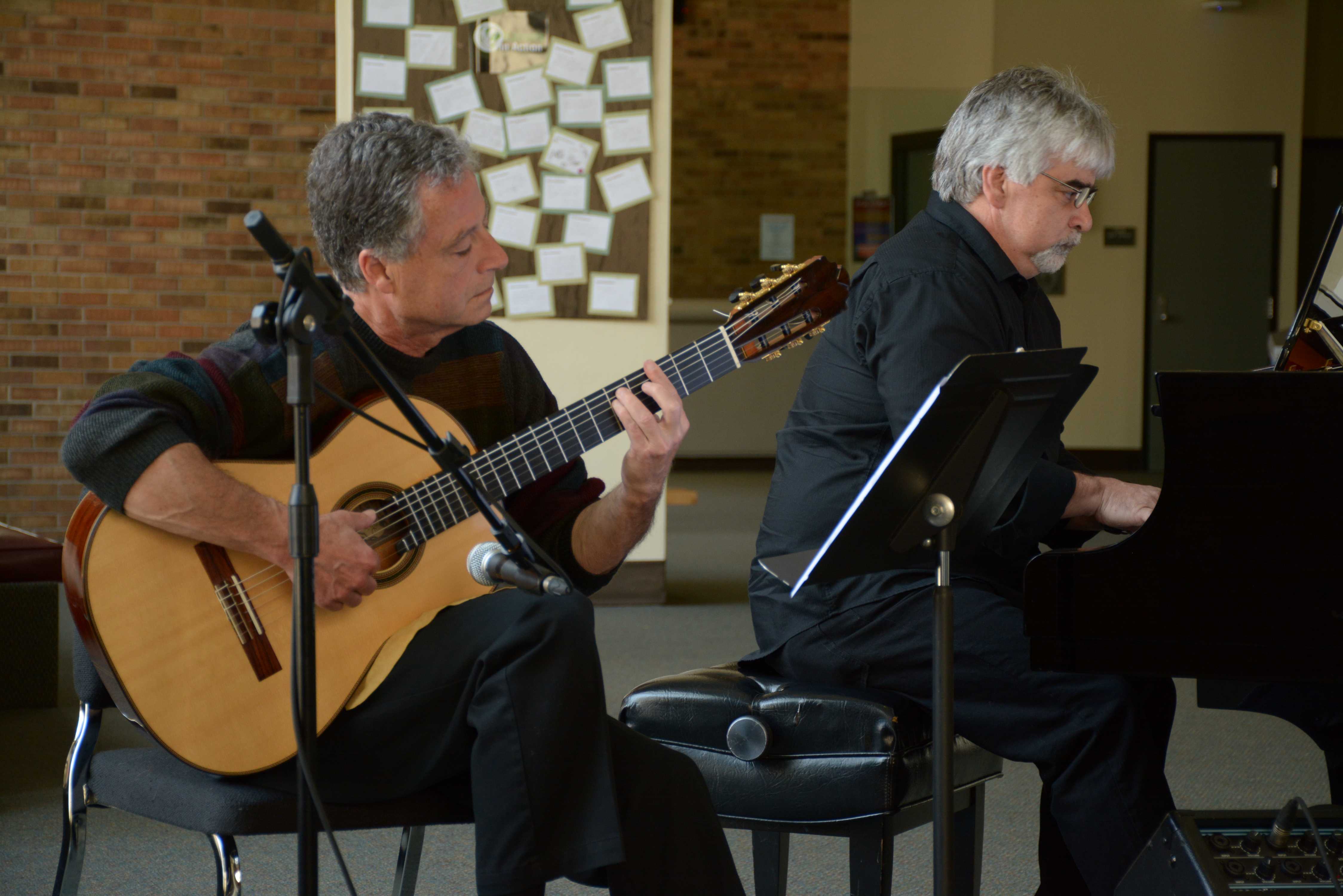 Rodger Bennett, former vice president of academic affairs at Brookhaven College and current district employee, strummed his guitar to a classically styled original piece March 23 in the Performance Hall lobby.
"It's a coffee concert," Bennett said. "We started this years ago when I was the dean."
Alongside Bennett was David Perez-Guerra, pianist and president and co-owner of Concentus Media Group. Before the duo began their performance, Bennett spoke of Beethoven's style, theme and variation and how it relates to his music and the original piece he and Perez-Guerra performed.
"This is really similar to what [other musicians] do on many campuses," Perez-Guerra said. "It's what they call 'brown bag concerts,' which are just impromptu little get-togethers."
The duo played classical music and interacted with the audience between songs. They discussed guitar makers, different instruments throughout music history, and how the styles have changed throughout the years.
Bennett and Perez-Guerra played a number of songs before Bennett took the stage to play a few solo guitar pieces. They played songs by artists such as Charlie Chapman. They played "Smile," "Send in the Clowns" and "Somewhere Over the Rainbow," among others.
"We are hoping to continue to expand," Perez-Guerra said. "Both of us have other careers, and we are kind of at the time of our lives now where we want to play more."