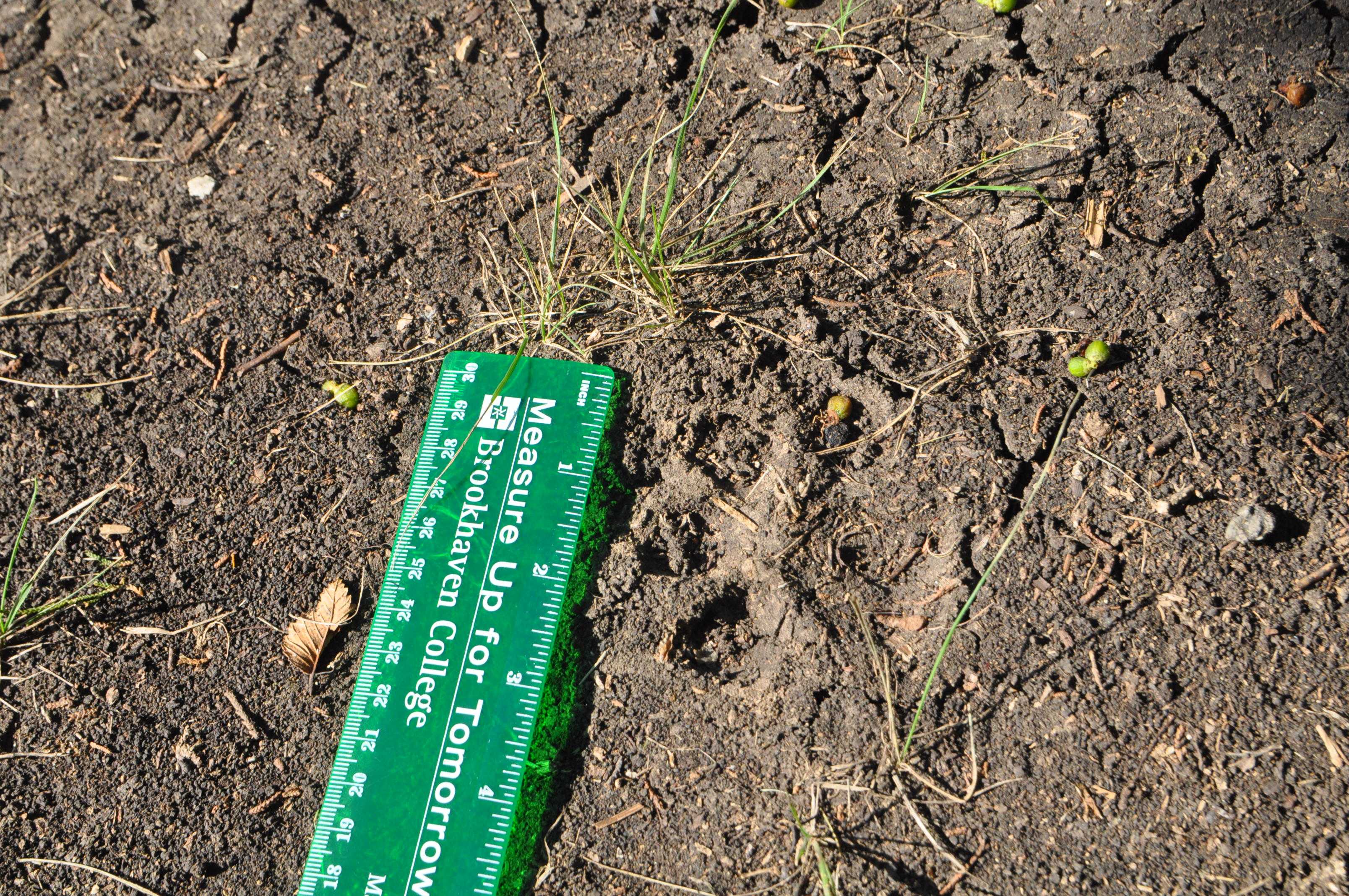 By Diamond Victoria
Editor-in-Chief
Brookhaven College police sent out an alert on the first day of the fall semester warning students and employees of a mountain lion reported near campus two days earlier.
The feline was allegedly spotted sometime around 2:50 p.m., Aug. 27, by Brookhaven police officers Erick Gauna and Vilai Thongihn on the north end of campus between the power plant and the archery range, according to a campus-wide email from Meridith Danforth, director of marketing and creative services.
Gauna said he and Thongihn were in a police golf cart and about 60-70 yards from the animals when they spotted it. "We weren't too far, we weren't too close," he said. Gauna also said the animal was a dark, chocolate color.
Danforth said the presence of water and other smaller animals could possibly lead a big cat to the densely wooded area surrounding campus. "I'm no biologist, but I would understand that the combination of these things would attract a larger predator," she said in an email to The Courier.
Brookhaven's extended campus has hosted many wildlife species in the past, including coyotes, rabbits, skunks and bobcats, according to a 2012 article by The Courier. However, Danforth said this is the first time an animal as potentially dangerous as a mountain lion has been reported.
Mountain lions, also commonly referred to as cougars or pumas, are the last indigenous species of big cat left in North America and are the most endangered mammal in the United States, according to the U.S. Fish and Wildlife Services' website. It is estimated that roughly 300 mountain lions exist worldwide, with about 100 living in the U.S.
Animal Control dispatchers were called out Sunday but were ill equipped for such a large animal, Gauna said. However, after examining the area and speaking with the officers, they do not believe the animal to be anything as small as a bobcat. "It was big. Bigger than a bobcat," Gauna said.
A separate department was then called to the campus Monday morning to set traps designed for larger animals in the area the cat was reported to have been in, Danforth said in an email to The Courier. "As long as the animal is healthy when trapped, rabies the likely concern, the state will relocate it to a new habitat," she said.
Leo Nelbenitez, a student, said he had no idea there was a possibility of a mountain lion on campus. Warnings given to students, staff and faculty regarding the big cat advise that creating a larger image of oneself to the cat with outstretched arms and never turning your back, among other tips, typically ward off mountain lions. "If you run away from it, and it's chasing you, there's not much you can do," Nelbenitez said.
"We're taking every precaution and working close with police and others with expertise in this arena," Brookhaven President Thom Chesney said in an email to The Courier. Gauna also said that the Farmers Branch and Addison Police Departments have been notified of the potential threat of a mountain lion in the areas just outside of campus.
The jogging trail remains open but Brookhaven officials encourage passersby to remain alert near the wooded areas and to contact the college police immediately in the event that they see a large animal. For more information on mountain lion safety, Click Here.