By Jubenal Aguilar
Managing Editor

A group of Dallas County Community College District students and faculty saw their summer plans to visit Cuba in August vanish when the trip was canceled two months prior to the beginning of the journey.
The Cuba Field Studies Program, led by North Lake College, was to be the first trip by any DCCCD college to the island nation, which has been out of the reach of American tourists for decades.
Kate Jenkins, North Lake photography professor and one of the two faculty members leading the trip, said the group responsible for developing the trip wanted students to experience something beyond their regular culture.
Jamileh Stroman and Sheri Van Court, two Brookhaven College English for speakers of other languages professors, visited Cuba Sept. 22-25. They said they went looking for possible arrangements between Cuban universities and Brookhaven.
"I saw a proud nation," Van Court said. "A nation of integrity and pride."
Reminiscing about Cuba, Stroman said: "I fell in love with the country. I want to go back. If I could I'd leave right now."
TROUBLE BEFORE PARADISE
After a series of delays on final confirmation for the trip, students who secured spots in the program received an email from Jenkins on June 8. The district's risk management team was concerned about insurance coverage for the travelers, according to Jenkins' email.
"The biggest issue is that AIG, the District's insurance carrier, still considers Cuba a country under 'compliance,'" Jenkins said in the message.
Because of this, AIG would be unable to make payments to providers in Cuba if something happened to a student or faculty member. Jenkins said coverage expenses incurred would have to be paid in cash up front by the travelers.
Ticiano Alegre, North Lake biology and applied anatomy and physiology professor, said there were other obstacles along the way. Among them were an initial low enrollment. Alegre said extensive paperwork which was filed with the district office in the later stages of planning was another issue.
Alegre said they also needed vendors willing and able to incorporate Cuba into their travel operations.
A Cuban native, Alegre's own travel visa, which was nearing expiration, was also an obstacle.
The lack of cell phone coverage and ATMs and the inability to use U.S. credit and debit cards in Cuba were also concerns raised by faculty, according to an article by North Lake's News-Register.
"Those are inconveniences that carry some weight," Martha Hughes, North Lake's vice president of academic affairs, said.
She added that she thinks it was a combination of these obstacles that stopped the trip.
Hughes said safety and security are the district's priorities when it comes to field studies programs, and that was the main reason for the cancellation.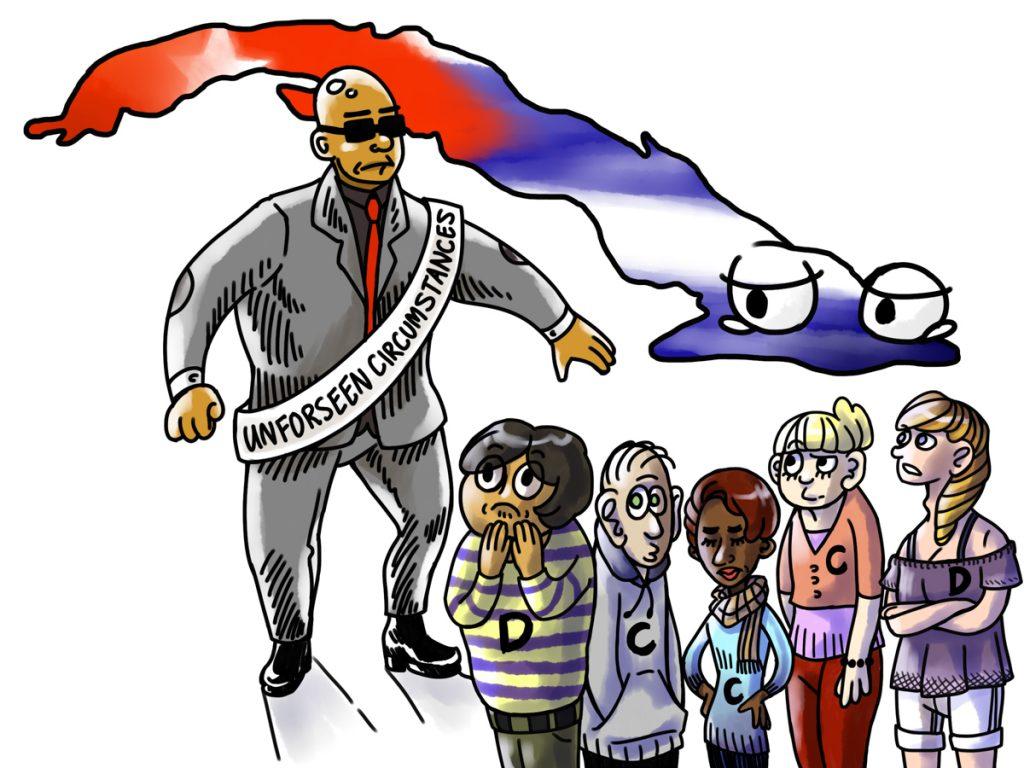 BROOKHAVEN LANDS IN CUBA
Rocio Yepes, a former Brookhaven student who recently created her own travel agency, has led tour groups to Cuba under the "support the Cuban people" category, one of 12 loose categories under which Americans can legally visit the nation.
"Americans still can't technically visit Cuba for tourism," Yepes said. Her company, Fisheye Journeys, sponsored its first trip July 25-Aug. 1.
Stroman and Van Court said they planned their trip on their own. Van Court said she had a 30-minute interview with American Airlines before they were able to obtain a visa to visit the country. "They asked about who we were and what we were going to do there," Van Court said.
Stroman said they were constantly asked if they were with a group. "It's unusual to go by yourself," she said. "People mostly go in groups."
Despite traveling alone, Stroman and Van Court said they never felt in danger.
Stroman said the locals were always courteous, even over-protective of them.
"We made friends with a cab driver and we became family," Van Court said.
LOST OPPORTUNITIES
Jenkins said about 13 students secured spots in the program. Of those, about half were new students who enrolled in North Lake to be able to go on the trip. Jenkins said anyone going to Cuba needed to be a DCCCD student enrolled in the photography and environmental science courses – seven college credits – that were part of the program.
Madeline Burroughs, a North Lake student, was one of the students affected by the trip cancellation. She said she heard about the trip in late February or early March and became interested in the opportunity to travel to another country.
Burroughs said she had paid the full amount of the trip – $2,900 including in-county tuition – before it was canceled. All students received full refunds on their deposits after the cancellation of the trip.
"I was definitely upset," Burroughs said. "I had that planned for my summer and didn't do a lot of other things that I could have put that money toward," Burroughs said. "I was passed up for a job because the trip was in the middle of my 90-day training period."
Burroughs said her parents traveled to Cuba in 2013. "[My parents] felt no threat to their security the entire time they were there," she said. "My mom went out at night by herself."
Alegre and Jenkins said they had plans for the students in their respective classes. They said that as part of the environmental science class, students were going to visit beaches and a water treatment plant. For photography, students were going to take photo walks and visit local artists to learn about their inspirations.
A HOPEFUL FUTURE
Hughes said there is currently no plan to proceed with another trip to Cuba.
"At this point, there is not a faculty member who is ready to develop the trip," she said.
However, Alegre and Jenkins said talks with Richland College may lead to a future partnership for developing a trip.
"A lot of groundwork has been laid," Jenkins said. "I feel like we did some good stuff. We made a lot of people aware of questions and concerns, and we got our proposal all the way through."
Stroman said: "Right now is the time before major change. This is the time to go."