Students go for gold at Color Run
Students raise funds and have fun at the Student Government Association Color Run.
By Eric Lopez
Contributing Writer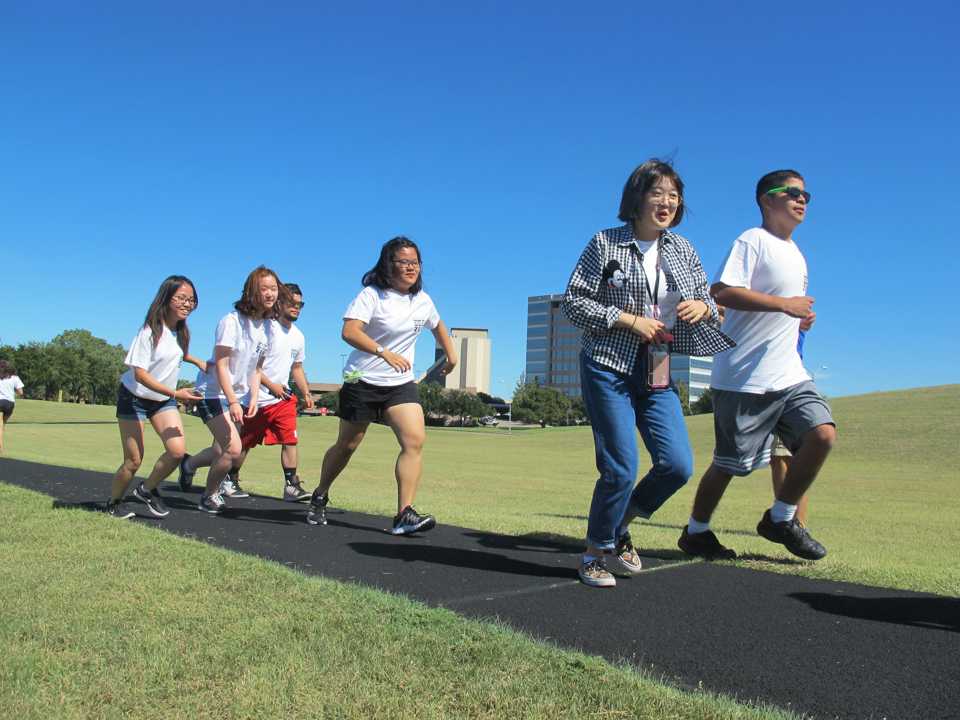 The Brookhaven College Student Government Association sponsored the Fall 2016 Color Run. The event was a fundraiser for SGA activities, including trips to regional and state, conferences, Mehrin Ali, SGA secretary, said. The 5-kilometer fun run began near the baseball field and ran around the jogging trail Sept. 29.
SGA met its fundraising goal for the event, Ali said in an email to The Courier. SGA raised $450 during the event, more than doubling last year's $200.
Ali said the Color Run was a great way for students to relax and get away from the hustle and bustle of school.
As start time neared, Ali and other volunteers completed final touches for the race. Organizers and volunteers stationed themselves along the trail and prepared to hand out bottled water and splatter paint on runners as they passed.
Brian Borski, director of the Office of Student Life, assembled participants and explained the rules before the event, assigning separate criteria for those who preferred to walk.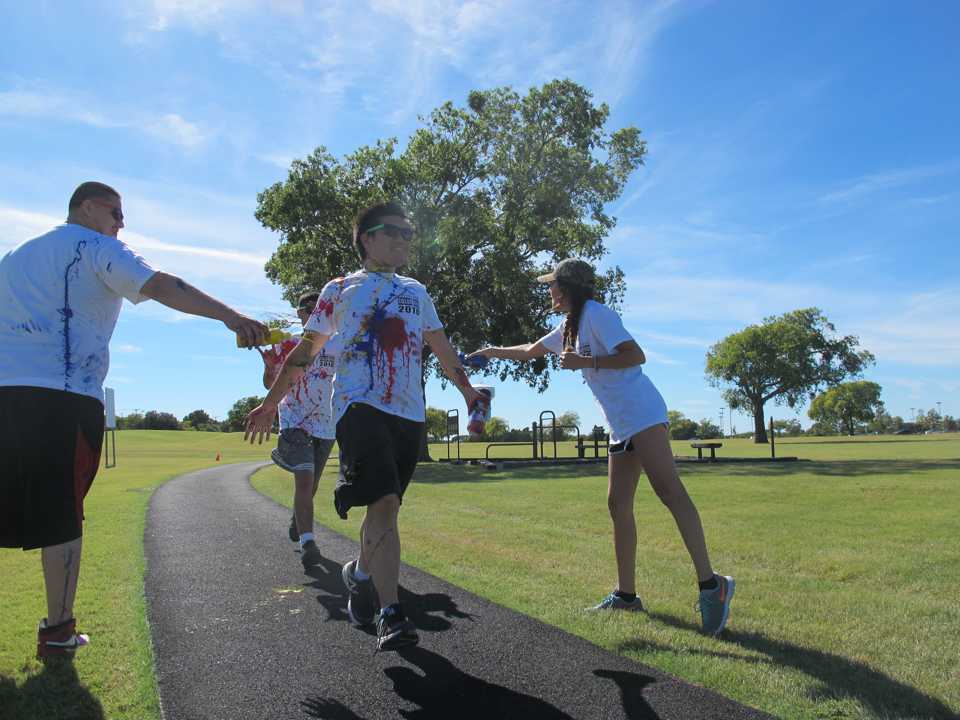 Damaris Hernandez, a student, said she enjoyed previous Color Runs. She said that is why she participated in this one. She said her favorite part of the race was the paint.
"They sprayed a lot of paint," Hernandez said. "I kind of thought there would be a few dots, but no, they really got [us]."
SGA is now preparing for the 5th Annual Spooky Trot – Zombie Run, in which participants will have the opportunity to run along the jogging trail in costume. The Spooky Trot will be held Oct. 28 and will help support the campus food pantry.
Anyone interested in participating in the Spooky Trot can find more information online at brookhavencollege.edu.