Former student turns YouTube sensation
Natalie Casanova has made a name for herself on the internet as a video game streamer and YouTuber since attending Brookhaven College as a mass communications major.
By Nicholas Bostick
Multimedia Editor-at-Large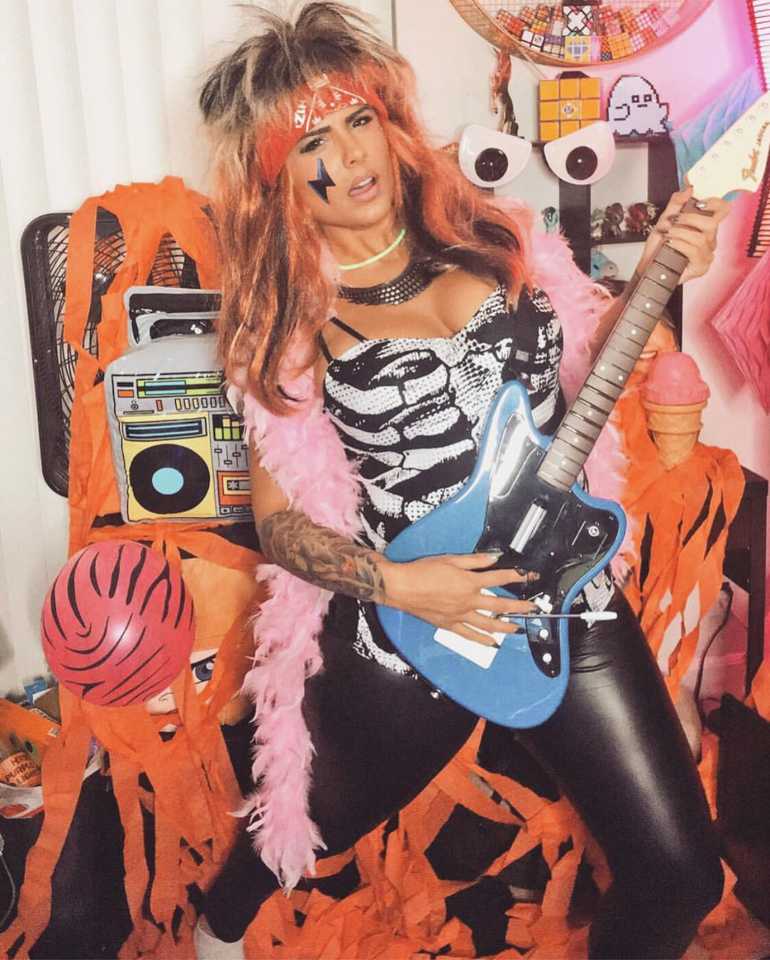 Hundreds of thousands of people across the world know the name Natalie Casanova, though they would likely be more familiar with her Twitch handle, ZombiUnicorn. She is also a past Brookhaven College student and former managing editor of The Brookhaven Courier.
For the past five years, Casanova has made her living producing content for YouTube and streaming her gameplay sessions on Twitch, a live streaming application centered on letting more than 10 million unique viewers watch people play video games according to estimates
by Quantcast Corporation.
Her YouTube channel, The ZombiUnicorn, boasts more than 223,000 subscribers who follow along as she plays out skits and travels across the country for conventions, such as PAX West and TwitchCon.
As her following grows larger by the day, she said her career and life have presented her with new challenges along the way. Casanova said she initially struggled to find her passion after graduating high school.
"I wasn't sure what I wanted to do, so I didn't want to waste a bunch of money on a university, going straight in and having student loans and all that stuff," Casanova said. "I decided to go to Brookhaven because it was affordable, and also I had heard things about the newspaper and the journalism program."
While taking a class with John Neal, communications professor emeritus, Casanova said she was inspired to join The Courier almost immediately. She worked as a writer before earning a staff position with the paper.
"I appreciate everything I learned at Brookhaven," Casanova said. "Everything from learning to hashtag things properly or just finding engaging content and trying to use that in my job."
Casanova said those things have helped her a lot because many other people in her industry do not have that same background.
That background in journalism served Casanova well when, after two years at Brookhaven, she transferred to Austin Community College, quickly becoming editor-in-chief at the newspaper, The Accent, and freelancing for local newspapers in Austin.
But a chance encounter changed her life forever and shifted her to the path she is on now, with her subscribers happily following along.
STARTING A NEW GAME
"I literally fell into this job. I was walking in the parking lot of my apartment one day," Casanova said. "I stepped off a curb and there was this huge ditch, like the asphalt had been destroyed or something, and I just fell straight down and rolled my ankle so badly that I sat down, and it popped a ligament in my ankle."
The injury sidelined Casanova for months, forcing her to stay indoors and engage in one of her favorite pastimes: video games. Specifically, she said she played a game called "SMITE."
"SMITE" is a third-person multiplayer online battle arena developed and published by independent game developer Hi-Rez Studios, according to a press release from the studio. The game lets players battle as gods and goddesses from popular mythology in team battles.
Casanova said she was playing the closed beta version of the game, which was released in 2013. Wanting to get better at the game, she said she went to the internet for help. This is when she discovered the community that has helped foster her career, where she juggles daily activities on the computer screens of millions of fans.
"They all encouraged me to start my [own] channel … so I did, and I kind of had a community instantly, just from being part of somebody else's community," Casanova said. She said a fellow Twitch streamer helped get her started, and soon after she got her first break.
"I was later approached by Hi-Rez and they wanted footage of ["SMITE"] on their Twitch channel," Casanova said. "From there it just kind of snowballed into what it is now. I just keep working at it."
STAYING IN CONTROL
And working on it has proved challenging at times. With the most recent statistics from stopbullying. gov showing that 15 percent of U.S. students in grades 9-12 have experienced cyberbullying, Casanova said she knows how damaging cyberbullying can be, especially given her rapidly increasing fanbase and the rise of "drama" channels on YouTube.
"I'm entering a new phase in my career where I'm becoming known to the point that I need to really learn some new skills,"Casanova said. "[Such as] how to say no or how to excuse myself. This whole thing is very interesting and weird, and I'm kind of rolling with the punches and working as hard as I can, but it's still a very new industry."
She also warned against the dangers of becoming lost in the appeal of the internet. Casanova said early in her career she found herself slowly becoming obsessed with her work, spending days in her apartment creating content for her channel and streaming her game sessions.
It took a toll on her mentally and physically.
"It just really tore at me. I felt at the lowest point in my life, and I just had to reach out publicly," she said. "I reached out for help, and I got help. I had never been that sucked into the computer in my life before, so it really made a huge difference to start going out more often."
Casanova said the internet community came out in droves to support her. She began scheduling more outside time, and her YouTube content reflected that, which she said she hopes creates an inviting and positive space for her to create and engage with fans.
"No matter who you are on the internet, somebody is going to hate you," Casanova said. "I grew past that. It's great to have the positive people in the community reinforcing you."
Casanova said she is the same person on stream or on camera as she is off. She said she shares so much of her life in her work that it feels like she does not have any privacy.
"Sometimes it feels like maybe I shouldn't share this kind of stuff, but if I didn't, it wouldn't be the same kind of content," Casanova said. "I wouldn't be the same person, and maybe people wouldn't watch me any more."