Vintage costume shop offers classic selection
Michael Robinson, a Brookhaven College theater adjunct and former student, recounts his experiences owning and operating Dallas Costume Shoppe, one of Dallas' premier costume destinations.
By Ellen Case
Senior Staff Writer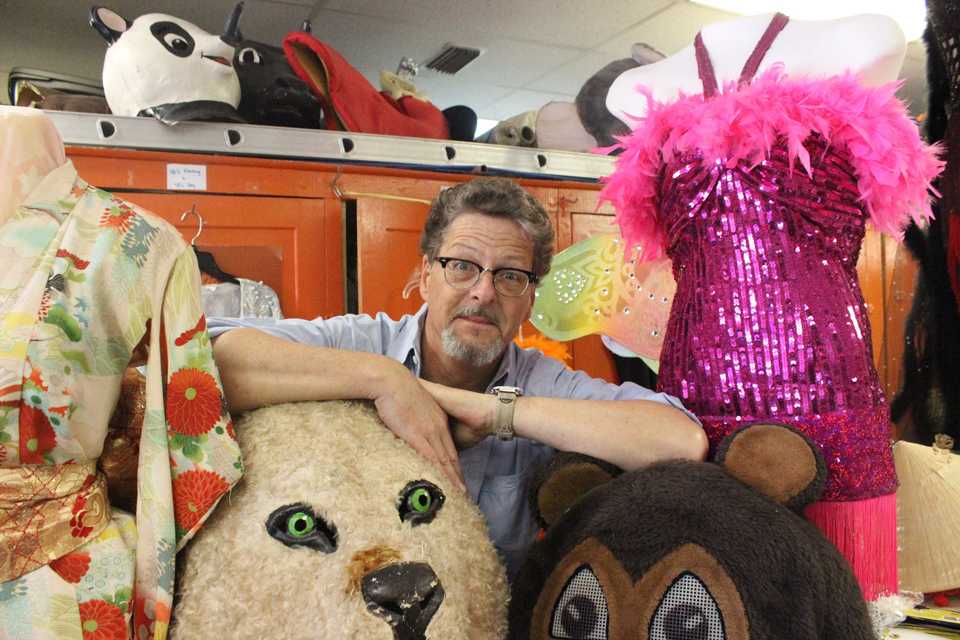 A customer walking into Dallas Costume Shoppe will immediately take in the rich vibrancy of the place.
The small building, located on Main Street in Deep Ellum is the city's oldest costume shop, having opened around the early 1900s. The building's storefront once featured a mural but now is covered by graffiti and a thin coat of faded gray.
Inside, Michael Robinson, owner and Brookhaven theater adjunct, and his staff work in the middle of the front room. The shop is filled with every color of the rainbow, brimming with costumes that fill the cabinets, racks and tables. There are even more in the back. Large costume heads look down on the mass of costumes, boxes of accessories and sewing equipment in the shop's main room.
Robinson sits at a table covered in pencils and scraps of fabric. Above him is a rack of colored threads. The store is in the middle of providing costumes for multiple shows. One customer comes in to pick up a rack of Navy uniforms for a production of "A Few Good Men."
Robinson, a former Brookhaven student, was working as a costumer at the Brookhaven drama department in the '80s when the then-owner approached him about making an offer to buy the business. Robinson said he didn't change the shop much after pur
chasing it, aside from adding computers to replace the journals that had been used for the better part of a century.
Robinson said he started his theater career at the age of one when he was cast as the youngest son in "The King and I." His parents loved theater and encouraged their son's interest in it, though Robinson said his parents most likely appreciated the time they had to themselves while he rehearsed.
Robinson said he drifted away from acting and then back to it when he attended classes at Brookhaven. He said he never knew what he wanted to do growing up, but knew it would be something in theater. After acting, Robinson got involved in set design until an accident occurred during a tour of
the production of "A Christmas Carol." After his injury, Robinson said he needed a change.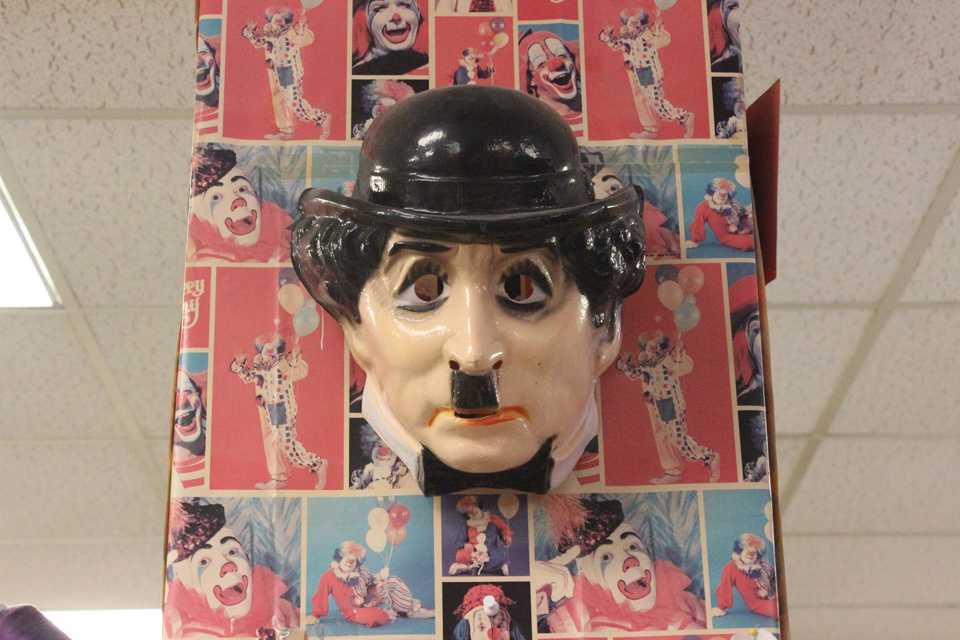 Robinson said the busiest times of the year for regular costumers at the shop are usually holiday seasons.
Robinson said the most popular Halloween costumes he sees are gangsters, flappers, Southern gentlemen, saloon girls and pirates.
"You can never go wrong with a pirate," Robinson said.
Robinson said because of how long Dallas Costume Shoppe has been around, he relies on word of mouth to bring customers in.
For the theater world, Robinson said he and his team work on three to four shows during the summer. One of his favorites was "Avenue Q" at Theatre Three and Stage West. The show ran for almost two years, and the cast performed about 200 shows in that time.
Depending on the show, Robinson said he uses what he has to make costumes, sometimes cutting skirt away from tops to create a new outfit or even creating pieces from scratch, a more difficult option due to the costly fabrics. Robinson has built a fine reputation over the years with his co-workers.
"We have been extremely fortunate to have Michael Robinson on staff with us since even before my arrival at [Brookhaven] going on 13 years ago," Darise Error, Brookhaven theater professor, said. "He is extraordinarily multi-talented, an exceptional collaborator, and a valued friend and colleague."
Amanda Rodriguez, a former student and employee at Dallas Costume Shoppe, said she admires his kind and open heart as well as his incredible work ethic.
Looking toward the future, Robinson said he would love to expand.