Critical Review
By Jake Griffin
Copy Desk Chief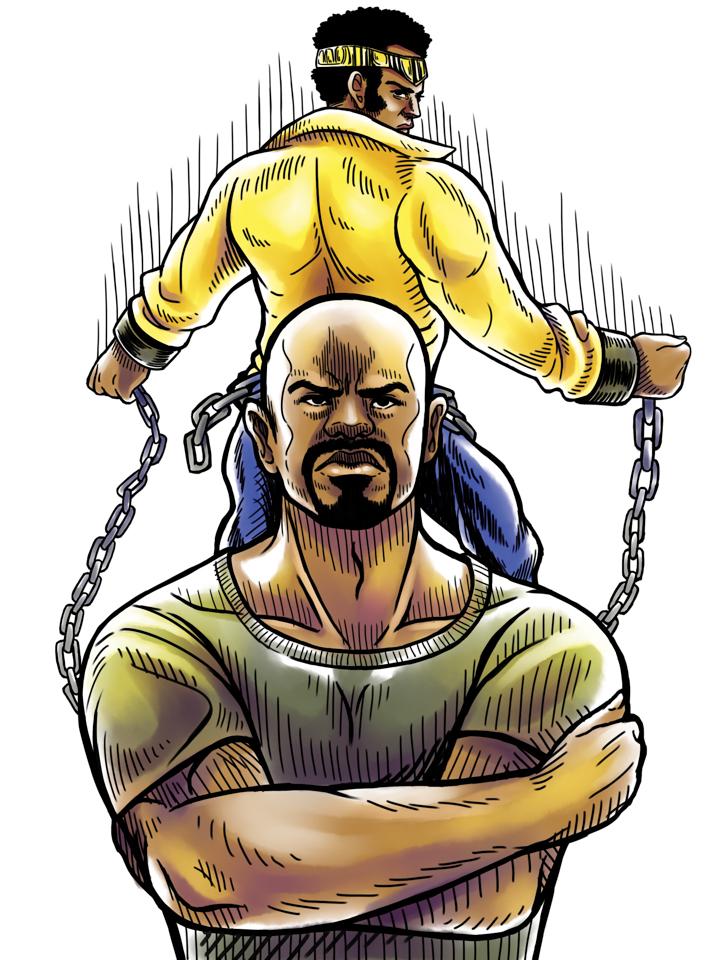 "The world is ready for a bulletproof black man," Cheo Hodari Coker, "Luke Cage" show runner, said at the July 21 Comic-Con International 2016 in San Diego, according to CNN.
Marvel's latest Netflix series gives Harlem a new hero in Luke Cage. Mike Colter stars in the hit series, released Sept. 30. "Luke Cage" is a solid hit with a character-driven plot that manages to keep the viewer engaged for a full 13 episodes.
"Luke Cage" is a story about a hero with indestructible skin. What makes Luke a hero isn't his superpower but his ability to recover quickly from the hardships life throws at him, then get back up and take care of business.
The show focuses more on the characters and the human side of their world and does not rely too much on action. However, when the action scenes break out, they flow effortlessly and are choreographed with style.
The Marvel Netflix series tends to focus on the darker aspects of heroism, whereas the movies tend to take a more lighthearted approach. "Luke Cage" is a vibrant homage to Harlem that focuses on its culture and politics.
Luke Cage comics debuted in the 1970s during the rise of the Blaxploitation movement. The music score maintains that '70s vibe and consists of jazz, soul and R&B.
The show manages to stand on its own while still remaining a part of the overarching Marvel Cinematic Universe.
The Marvel Netflix shows tend to be more serious and stray further away from the comedy aspect the Marvel movies frequently utilize. However, "Luke Cage" has many laugh-out-loud moments that will surprise the viewer in unexpected ways. The humor is situational as opposed to frequent one-liners, although there are a few of those, too.
The season has a strong beginning, introducing Cage in his new life in Harlem. When we first meet Cage he has been in Harlem for five months working a couple of different jobs, one in a barbershop and the other a club called Harlem's Paradise.
Though Cage denies he is a hero, he still knows he needs to step in when he sees a problem. He'd rather not be using his power for any reason at all.
However, when Cage finds trouble in the form of local gangsters, he is forced into the superhero world. The story manages to dodge the stereotypical 'good guy versus bad guy, good guy wins' plot with many twists along the way and a bittersweet ending.
"Luke Cage" has more emotional depth than the majority of superhero properties that are popular right now. The series touches base on black culture and the community that Luke Cage cares about.
What's unique about Marvel Studios and Marvel Television is that all of their movies and TV shows exist in one shared universe, the Marvel Cinematic Universe, or MCU. Luke Cage made his first cinematic debut in Marvel's 2015 Netflix series "Jessica Jones." "Luke Cage" refers back to Luke's previous involvement in "Jessica Jones," but the details are not clear. You don't need to see "Jessica Jones" to understand what is happening in "Luke Cage."
Though Luke Cage exists in the MCU, there are many references to real-life events. The feeling of an authentic community was explored using a couple of different vehicles, one the music and the other being the settings, such as the barbershop and the club known as Harlem's Paradise.
Though "Luke Cage" triumphs, it does come with a few minor disappointments. The character's tagline 'Hero for Hire' is nonexistent in the plot, though it is referenced. At times the pacing can be slow, which can make the viewer wonder if the show could have been done in fewer than 13 episodes. Nevertheless, the show is groundbreaking in many aspects.