Zine Swap highlights DIY art
By Eric Lopez
Contributing Writer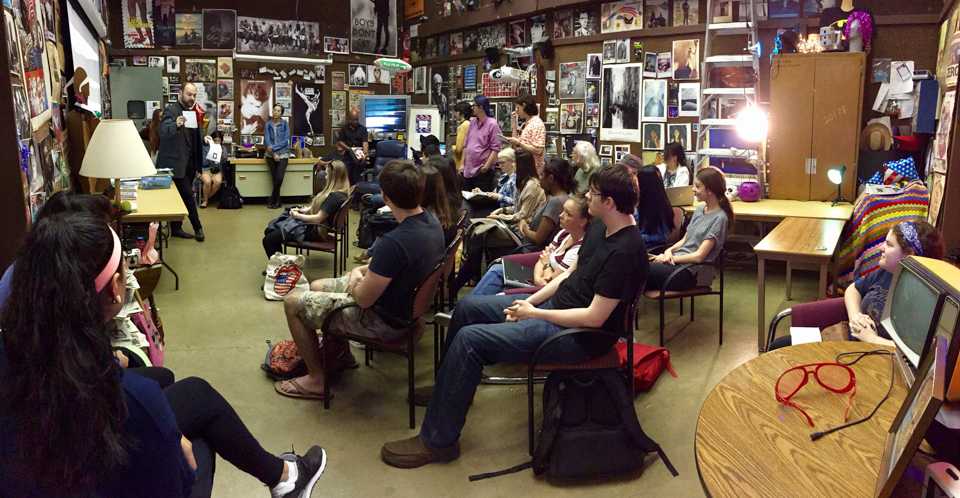 Students, staff and faculty gathered Oct. 10 in Room L109 for Brookhaven College's first Suburban Zine Swap. More than 30 people packed into the classroom for the swap hosted by Daniel Rodrigue, photojournalism professor.
Rodrigue said the Dallas Zine Party inspired the Suburban Zine Swap.
Hurshel Burton, an English professor who has been teaching students how to create zines in his classes for years, explained that one of the first steps is channeling creativity, inspiration and motivation.
The possibilities are endless when it comes to creating zines, Burton said. He explained that this self-published print form of DIY art can help students succeed in the future by learning basic elements of design and publication.
The swap also doubled as a release party for volume five of The Windmill, a literary magazine created by Brookhaven students. Evan Henry, a darkroom lab technician, created live circuit bending video art and provided an electronic soundtrack for the event.
In the corner of the room were two long tables covered end to end with zines of all shapes and sizes and DIY art created by current and former students and faculty.
"I didn't know about zines until recently," Karla Ceballos, a student artist, said. "Seeing it here, it's like, 'Wow, I've been doing it all along.'"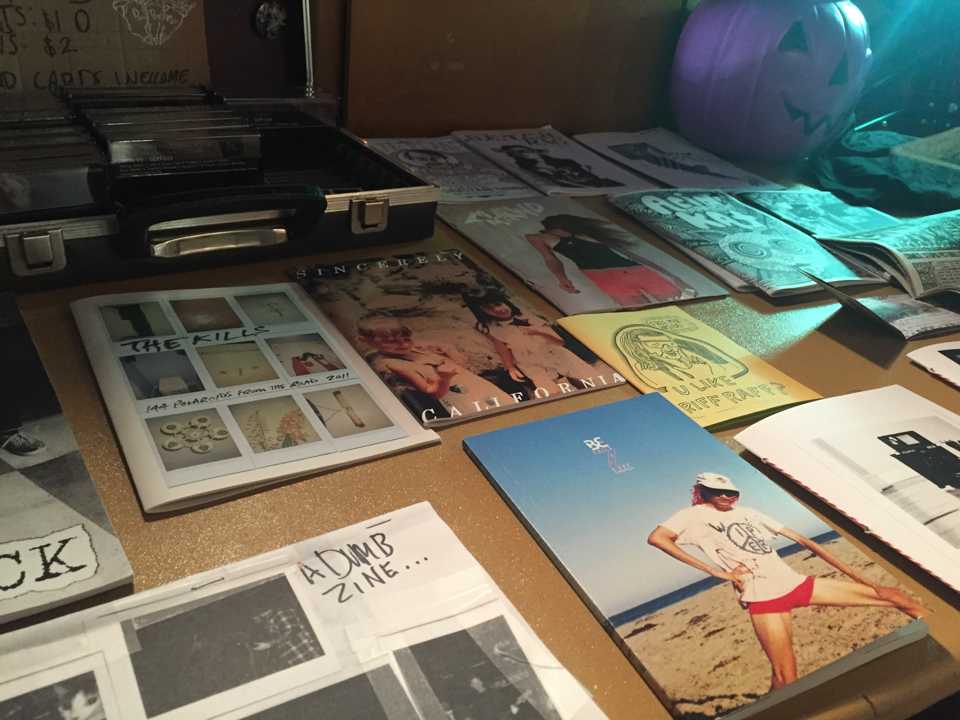 Ceballos said she has been handcrafting her own books in addition to her many art prints. One of her prints was particularly popular at the event.
"It's what I like to call the 'Look of Love,'" Ceballos said, holding the 6"x4" print. Red lines zig zag throughout the paper, creating a pair of eyes staring back at the viewer.
Carmina Tiscareño, a former student, showed her successful zine, "Suburban Relapse," which sold out at the Fort Worth Zine Fest.
"I guess people do like it," Tiscareño said. She said publishing her first zine was not easy.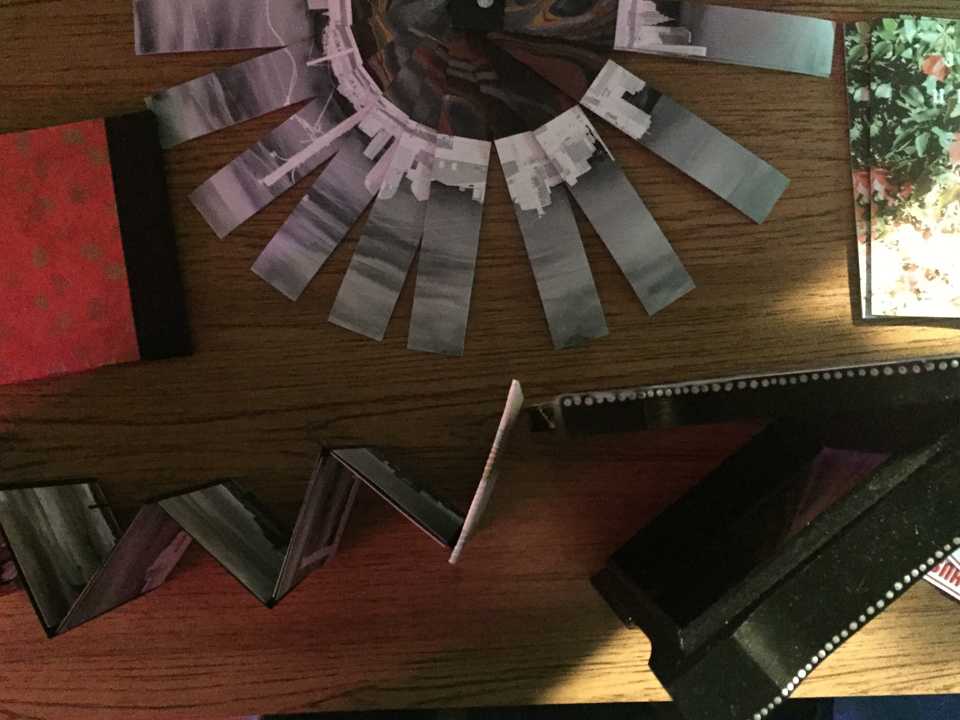 "I was scared and shy," she said "But my friends' support encouraged me to do it." Tiscareño is planning on releasing a new zine next spring but is keeping the name a secret until it is released.
The next Suburban Zine Swap will be at noon Nov. 8 in L109. Organizers are planning for a DJ to bring live music. They also expect new zines and exhibitors.