Local voting proves more important than national
Staff Editorial
It is the opinion of the editors of The Courier that voting in local elections, as well as national elections, is crucial to ensuring the well-being of our country.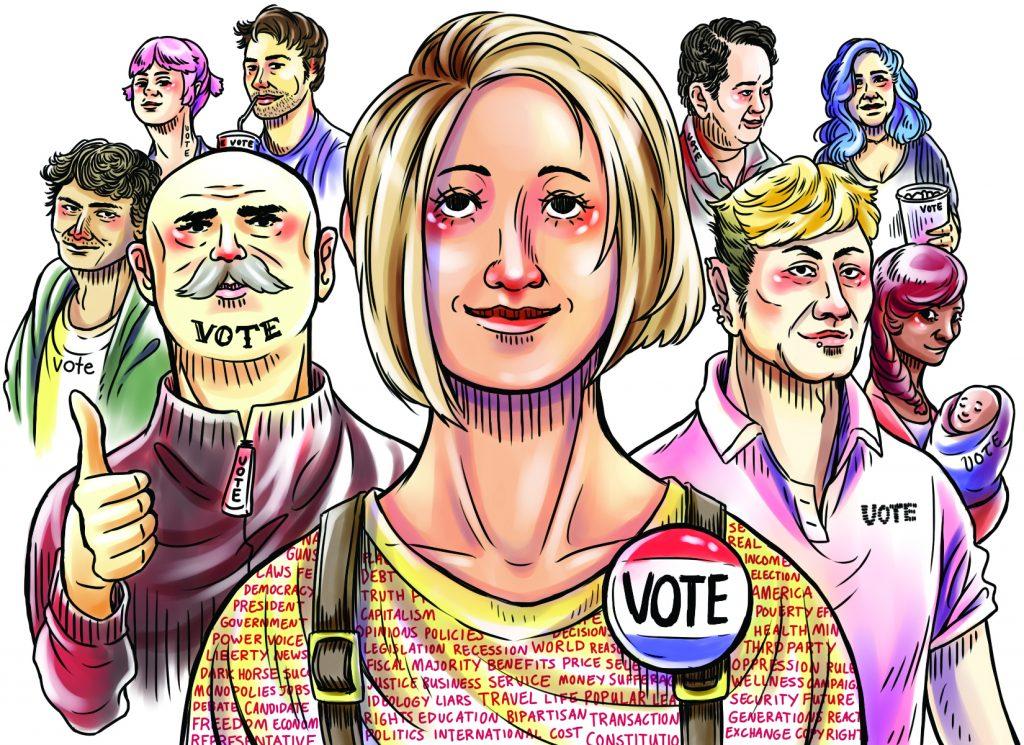 Despite the seemingly difficult choice voters will be making at polling booths across the nation, it is the opinion of The Courier's editors that voting is more important now than ever.
Many Americans may feel they are faced with an unwinnable presidential choice this election year, leading some to question whether their vote really even matters in the end.
But the importance of voting does not begin and end with the White House. In fact, local politicians play a much larger role in people's day-to-day lives, with the control of taxes, welfare and the judiciary. State-elected officials also take care of transportation and public schooling.
It is vital that the proper officials get elected in order to represent the individual needs and wants of each community within the U.S.
In 2008, 51 percent of 18- to 29-year-olds voted in the presidential election, making it the highest turnout for that age group since 1972, according to The Huffington Post.
However, while young people may be voting more often in presidential elections, the same cannot be said about participation in local elections.
A study conducted by the University of Wisconsin showed a 10 percent decrease in local voter turnout across 144 U.S. cities from 2001 to 2009.
In local elections, these voters seem to be more apathetic. Narrowing the scope of any election down to the state and municipal levels could send shock waves of reform and ultimately affect change throughout the rest of the country.
Young people today have been dubbed the most educated in history, according to The Huffington Post. And with millennials representing a third of the electorate, their votes make a difference.
Issues valued most by millennials include social tolerance, personal freedom and economics, according to millennialmagazine.com. These issues have to be addressed at the local level before they reach the federal level.
Young people have a say in regard to some hot topics, such as marijuana reform, reproductive rights and gender issues in their states.
In 2015, Houston lawmakers proposed the Houston Equal Rights Ordinance, a "non-discrimination ordinance aimed at protecting citizens from discrimination based on sexual orientation, gender identity, sex, race, color, ethnicity, national origin, age, religion, disability, pregnancy, genetic information, family, marital and military status," according to bustle.com.
Although the ordinance garnered positive media attention and earned $1,918,552 in financial support, it did not pass, according to ballotpedia.org.
This is likely because only 8.2 percent of those 30 years old or younger showed up to the polls in Houston, and the 43.2 percent of voters 61 years or older with more conservative ideals secured the unfortunate result.
While projections are at an alltime high for young voters for the 2016 U.S. presidential election, the reality that those same people do not vote in their own local elections is alarming.
The argument that the current presidential election is nothing more than a fight for the lesser of two evils could have been prevented ahead of time. Those who have the ability to affect change at a national level start at a local level, so it is the duty of everyone to pay attention to what is happening in his or her own backyard.