Brookhaven racks up bicycles
By Jaz'man Hampton
Contributing Writer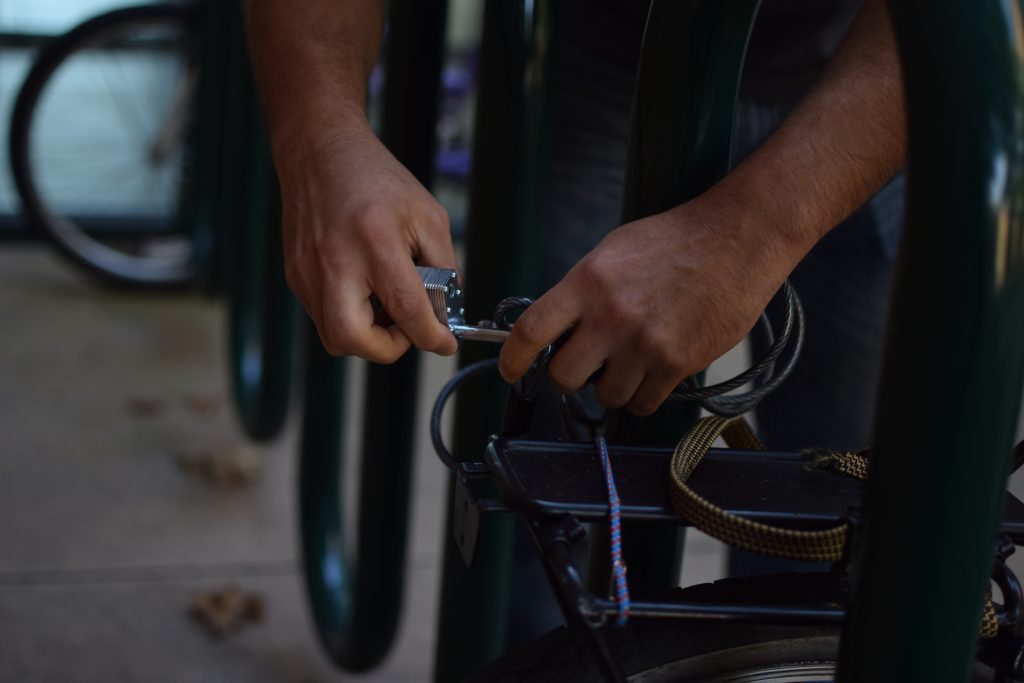 Brookhaven College's facilities employees installed three new bike racks around campus before the start of the fall semester to help students, staff and faculty, who cycle to school, secure their bikes.
The new bike racks are located in a handful of areas around campus. One is behind S Building on the left side. Another is between J and X buildings near Windmill Circle. The third is between L and M buildings.
In an email to The Courier, Garry Hodges, building operations supervisor, said the initial idea for new bike racks was brought to the attention of campus police by Michael Trubisky, assistant director of facilities maintenance services.
Hodges said they discussed the need for new bike racks because bikes were being chained to light poles, handrails and trees around campus.
Timothy Hearne, a plumber, installed the bike racks late in the summer with help from his colleagues.
Hearne said the bike racks were installed over the course of one week and that the areas where students most often left bikes unattended or locked made the ideal spots for the new bike racks.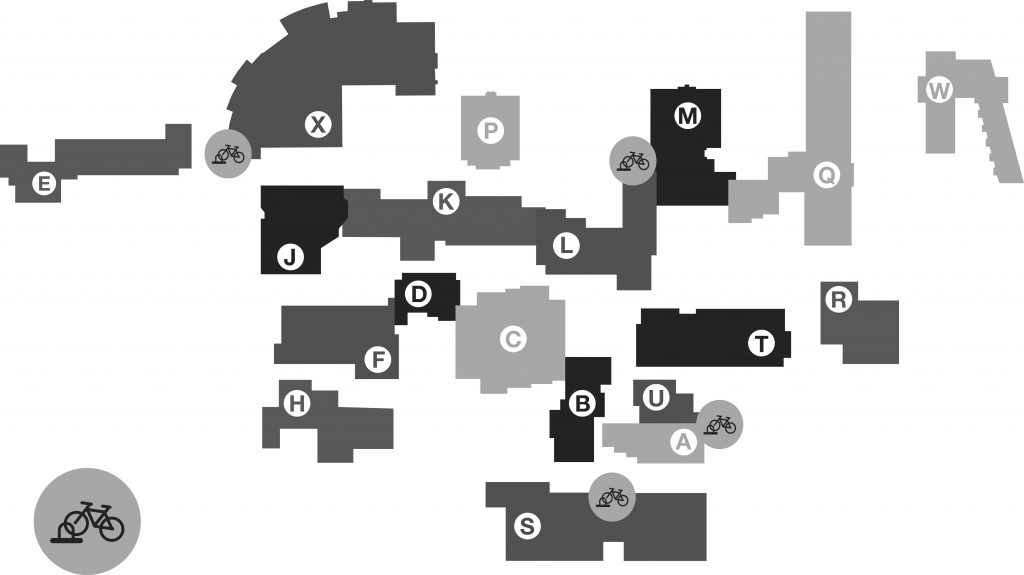 Hodges said the cost for the new bike racks was roughly $350 for each.
Dan Lard, a student, said he lives within 5 miles of campus and bikes as a way to save money and get exercise.
"The old bike racks are the worst," Lard said.
Christopher Veluz, a student, said he did not know it was forbidden to ride bikes through campus. Veluz said he bikes to school twice a week, riding 9 miles each day. "I do know there are new bike racks; I just don't know where they're located," Veluz said.
Veluz said he parks his bike at the old bike racks behind A Building, before walking to his class in M Building.