El Centro regroups after deadly attack
Part three of a three-part series
By Jubenal Aguilar
Managing Editor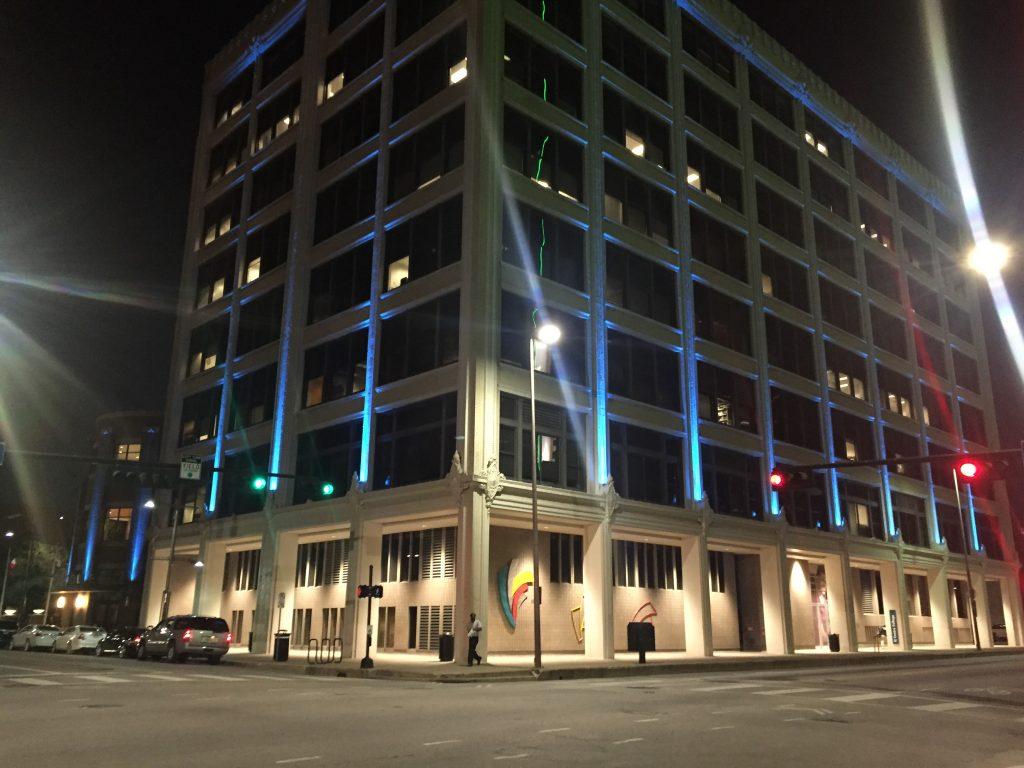 El Centro College has found ways to move on after attacks occurred July 7 during a peaceful protest, resulting in the death of five Dallas and Dallas Area Rapid Transit police officers.
"Until [that] night, El Centro was one of the safest places downtown," Jose Adames, El Centro president, said during a press conference July 19.
Since then, Joseph Hannigan, El Centro Police Chief, said the college has taken a number of steps to enhance protection.
All students, staff and faculty must follow the college's mandatory policy of displaying proper identification at all times, Hannigan said. The policy was implemented prior to the incident.
Added Security Measures
Hannigan also said security guards – who were increased from two to 19 – are stationed at each entrance to check the ID of everyone who enters the campus buildings. Security is now placed at every entrance of the buildings instead of the most trafficked ones.
Hannigan said all exterior doors have been covered with a bullet-resistant coating. "If anybody else tries to shoot their way into our facility, it's going to be a lot more difficult for them," Hannigan said.
"If by chance they were able to gain entry, we would have police all over them by then."
The protective film also makes it hard for individuals to see into the buildings.
"You can see out. They're not supposed to be able to see in," Hannigan said.
Hannigan and Adames said everyone at El Centro feels a lot safer.
"[We] have one of the best-trained police forces in the state," Hannigan said.
Cassandra Bowell, a mathematics professor, said she has not seen many visible differences aside from the new door films.
Website and Servers
The explosion that killed Micah Johnson, the shooter, caused minor damage to a server room, Adames said.
The ceiling tiles and drywall from the hallway where Johnson barricaded himself fell after the bomb was detonated. Cables connected to the servers were damaged and caused the school's website to go down.
Hannigan said the closed-circuit camera system had gone offline prior to the explosion because of the overwhelming web traffic of users trying to get an update as the events of that night unfolded.
Adames said rebuilding costs are just over $585,000.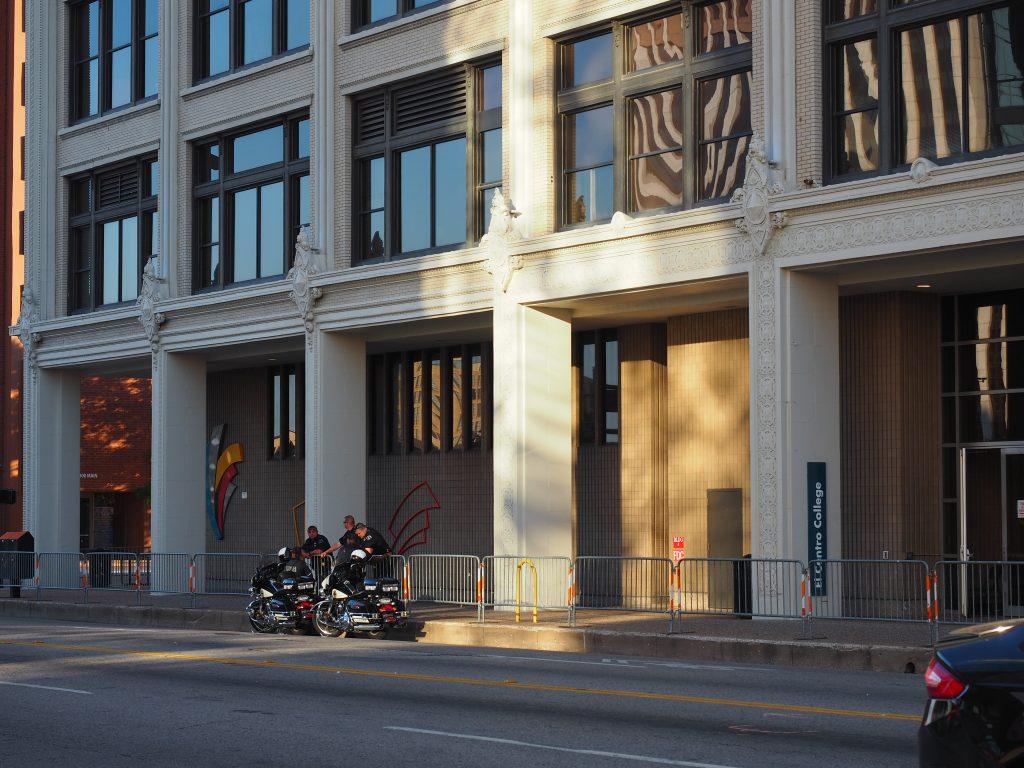 Spirit of El Centro
"I think it's made El Centro a stronger institution," Adames said. "It has helped us as a college to bond more than perhaps we were in the past."
He said the incident reinforced the strong sense of family at El Centro.
During a collegewide meeting at the Bill J. Priest Institute for Economic Development building, staff and faculty had an opportunity to express their concerns, Adames said.
Plans were made to welcome students individually when the college reopened its doors, Adames said. A social media campaign was started using #ElCentroStrong to emphasize that the college had overcome the tragedy.
Adames said a collegewide committee gave an award, the Spirit of El Centro Award, to the college during convocation in August. The award, which is normally awarded to individuals at the college who embody the ideals and values of El Centro, was given to the college because of how everyone involved in returning the college to normal overcame the tragedy, Adames said.
El Centro is celebrating its 50th anniversary, Adames said, with a series of events that will conclude with a gala in Spring 2017.