Read-In to celebrate 'Poetry for Our Times'
By Monica Mitrovic
Copy Editor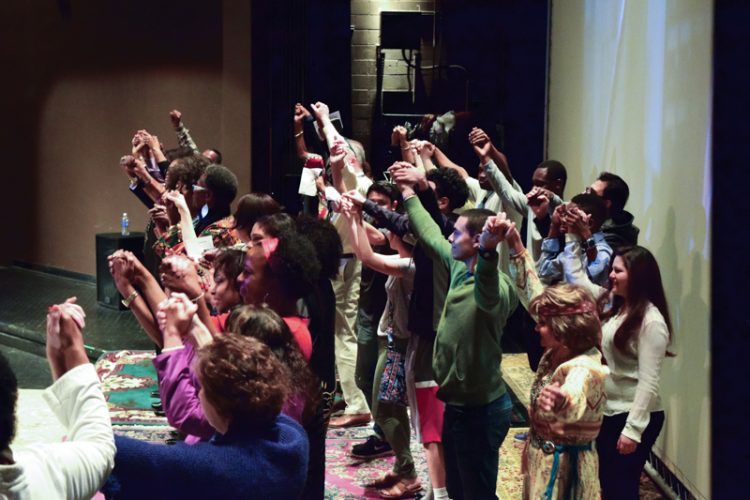 Brookhaven College will host its annual African-American Read-In at 10:30 a.m. Feb. 14 in the Performance Hall as a celebration of Black History Month.
The purpose of the read-in is to introduce students to African-American literature, Hazel Carlos, an English professor, said in an email to The Courier.
"This year we hope to present poems that speak to the times [and] that demonstrate a continued effort on the part of poets to address issues of their time," Carlos said.
This year's theme is Poetry for Our Times. Carlos said she hopes the theme showcases the strength and courage people have displayed throughout history. She also said she hopes the event emphasizes the beauty of language and how influential it can be in pushing people through difficult times.
Brookhaven's African-American Read-In will carry a special message in response to the current sociopolitical environment, Carlos said. "We begin in slavery and come all the way up to President Obama, communicating a range of emotions, but always with an underlying theme of hope, unity and faith in America and its promises."
The Dallas African-American Read-In was founded by Carla Ranger, then executive director of Dallas County Community  College District's office of educational partnerships, according to a 2006 district press release.
"Through the read-in, we share the joys of literature and the legacy of African-American writers with members of the community, creating a celebration of families and friends based on books, stories, poetry and essays," Ranger said.
Brookhaven's program is not limited to poetry readings. Carlos said past African-American Read-Ins presented dance and excerpts from impactful speeches.
During the November 1989 meeting, the Black Caucus of the National Council of Teachers of English accepted a recommendation that the Black Caucus sponsor a nationwide read-in on the first Sunday of February, according to NCTE.org. The idea originated with Dr. Jerrie Cobb Scott, an active member of NCTE and the Black Caucus.
According to NCTE Council Chronicle, "the African-American Read-In is built on the confident belief that a community literary event can inspire diversity, encourage reading among younger generations and promote talented African-American authors." The goal is for African-American read-ins to eventually become a central part of Black History Month celebrations.