BHC police collect unused medications
Robyn McAllister
Contributing Writer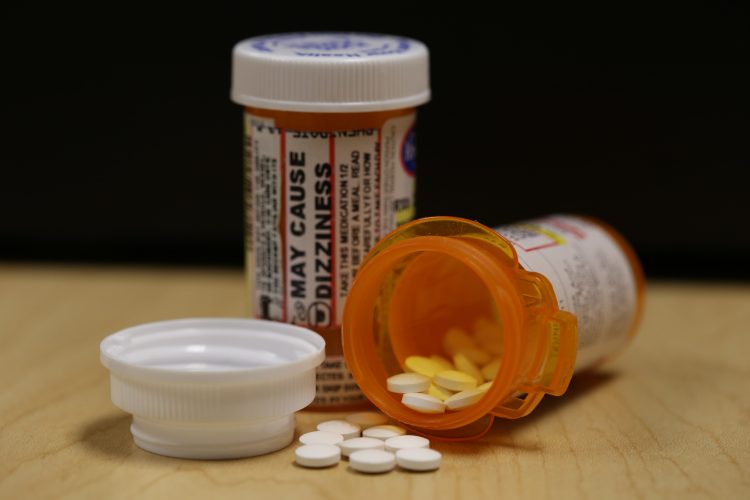 The Brookhaven College Police Department collected approximately 15 pounds of old, unused prescription drugs and over-the-counter medications during a Drug Take Back event Oct. 17-20.
Cpl. Vikki Ethington, a Brookhaven police officer, said officers collected the unused medications in Room B200 during the week.
Ethington said the Drug Take Back occurs once per semester. "We have been doing this for at least five years," Ethington said. "We [collect] more than 10 pounds every year."
Ethington said campus police partnered with the Drug Enforcement Agency to raise awareness of substance abuse and dispose expired prescription drugs in accordance to the Secure and Responsible Drug Disposal Act of 2010, also known as the Disposal Act.
According to a DEA Diversion Control Division fact sheet, the Disposal Act gives the DEA the authority to allow users the option to deliver unused prescription drugs and controlled substances to the appropriate entities for proper disposal in an effective manner.
The prescription drugs are picked up by DEA-authorized collectors and then securely stored, according to DEA Diversion Control Division fact sheet.
Ethington said they do not ask questions about the items dropped off. However, syringes and inhalers are not accepted.
Ethington said inhalers are not collected due to the method the DEA uses to dispose of the collected drugs. "They are placed in an extremely hot incinerator," she said. "If inhalers are in the incinerator, they explode, causing damage to [it].
Ethington said inhalers can be disposed at local pharmacies of accept old medications.
"I know that you're not supposed to throw it in the trash because it pollutes waterways," Alene Love, administrative assistant in the Health Center, said. The take-back program can properly dispose of her husband's unused medications, she said.
If medicine take-back programs or DEA-authorized collectors are not available, and medication labels do not have specific disposal instructions, drugs can be disposed at home, according to the Food and Drug Administration. Medicines should be mixed, not crushed, with an unpalatable substance, such as dirt or cat litter, and placed in a sealed container.