Cody Ryan Ward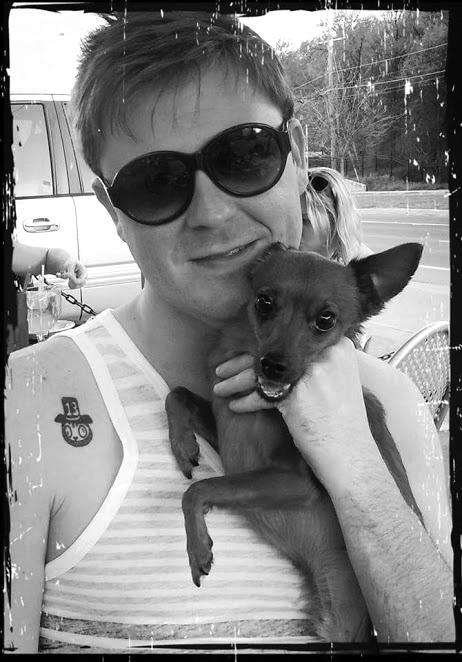 By John C. McClanahan
Copy Editor/Editorial Proofreader
Cody Ryan Ward, a former Brookhaven College student and managing editor of The Courier, who spent his life connecting with others, died May 1 at the age of 35. He was a strong communicator and someone who genuinely loved to help and engage with those around him.
"His best quality was that he could see the best in people," Karen Jones, his mother, said.
Ward honed his people-person strengths in the realm of journalism when he managed The Courier from 2002-2003. There, he helped pen and edit breaking news stories for his fellow Bears.
"He was so much fun to work with at The Courier and we were lucky to have him," Rori Callaway, editorial consultant, who spent many hours in the newsroom with Ward as editor-in-chief, said in an email. "Cody was a caring and patient editor who helped newer journalism students learn how to hone their writing. He and I were lucky enough to travel to several journalism conventions across the country. I'll never forget how quickly he made friends with people everywhere we went."
One of Ward's favorite articles he wrote was a review of local haunted houses. After he wrote the review, Jones said he persuaded the family to visit haunted houses each year. "I think this year, even though he's not here, I have a feeling his niece and I are going to hit some haunted houses in his honor," she said.
He wrote about topics he loved, piecing together articles involving music, movies, art galleries, student unity and activism on campus.
Ward supported the LGBTQ community, often helping members who needed social and emotional encouragement. He was an avid supporter of The Trevor Project, a nonprofit organization that provides suicide prevention services to young members of the LGBTQ community. When he worked for the Counsel on Drug and Alcohol Abuse, he helped set up tents outside Dallas nightclubs, offering HIV testing for clubgoers. Ward also combated infectious disease in Dallas' drug-stricken neighborhoods and helped educate residents of HIV prevalent areas about safe sex and drug use.
Ward was also a fan of theater and often socialized with people involved in local productions. Ward loved theater life so much, he once hopped on a plane to New York City by himself to see Neil Patrick Harris perform in the live stage musical "Hedwig and the Angry Inch."
Ward also enjoyed reading, and was particularly fond of works by Charlaine Harris, who wrote "The Southern Vampire Mysteries," which inspired the "True Blood" TV series. One day, he and his mother visited Harris at a book-signing. After ecstatically waiting in line, he approached Harris to have a copy of her book signed. Though Ward was generally a good talker, he was starstruck and could not utter a word – something he and his mother joked about later.
Jones said her son had a good sense of humor. Ward was a practical joker. Last fall, he took his mother to see the film "It." Knowing she dislikes horror films, Ward slipped on a red nose half-way through the movie to annoy her.
Ward was born Nov. 4, 1982, in Dallas.
His mother described him as a happy, creative child who loved to swim.
At age 13, he took up scuba diving and began to help his mother, who was a scuba diving instructor, with her dive classes. In 1998, he became a certified scuba diver and dive master, a person authorized to lead recreational scuba dives.
Ward attended high school in Forney, Texas. Afterward, he enrolled at Brookhaven and earned his associate degree at Collin County Community College. He then went to the University of North Texas, where he graduated with a strategic communications degree in 2014.
Ward also had a talent for hair design and cosmetics. He attended a program in Minnesota, where he earned his cosmetology license.
"He's done my hair for 15 years," Jones said with a laugh. "I had a hard time letting someone else touch my head after he was gone."
After his mother's husband became ill, Ward moved back to the Dallas area to be closer to his family. Shortly after he came back, he stumbled upon several dogs up for adoption at Lee Park, now known as Oak Lawn Park. He spotted a one-eyed Catahoula, adopted her and named his new companion Sookie, after a character from the "True Blood" series.
Ward is survived by his parents, three sisters, two brothers and grandmother.
In lieu of flowers, donations to The Trevor Project are encouraged by his family.