Don Cockrell game scores
By Kathryn Matheny

Staff Writer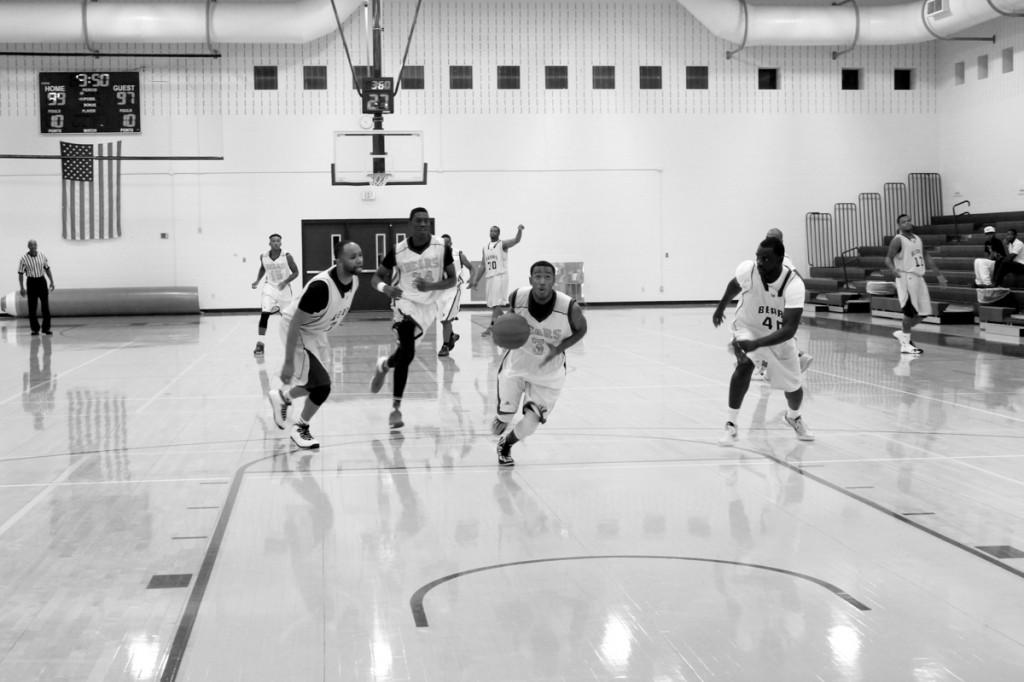 Players from past seasons took on the current Bears basketball team at the sixth annual Don Cockrell alumni basketball game Oct. 17 at the Brookhaven College Gymnasium. Players from both teams went through their pregame warm-ups and drills. Players were introduced, and coach Kevin Hurst addressed the crowd. "Don Cockrell was a mentor, a friend, a father figure to all that knew him," Hurst said. "Don always seemed to know whether you needed an ear to listen, a hug to console or a swift kick in the hindquarters."
After the player introductions and pregame speeches, the game tipped off. The alumni built a 17-point lead and held the lead for most of the game. The Bears kept chipping away and eventually took the lead for a 106-105 victory over the alumni.
The game served as a way to get ready for the upcoming season, but also as a way to honor the memory of Don Cockrell, who was beloved by so many within the Brookhaven athletic department. "He was the heart and soul of this program and this campus," Bears assistant coach Joe Wilson said. Cockrell once came to the team's rescue by meeting their brokendown van and giving them all a ride back to campus.
Cockrell worked behind the scenes with all the sports teams on campus. "He made your lives so much easier than they would have been without him, and we've come to learn that in the years since he has been gone," Hurst said. "He was a friend to everybody, and I've never known a person to say a negative word about him."
The game also served as a way to honor Cockrell's love for animals. He was very supportive of no-kill animal shelters. Voluntary donations were encouraged at the event, and all proceeds went to Operation Kindness. According to its website, Operation Kindness is the oldest and largest no-kill animal shelter in the North Texas area. It was founded in 1976 and is located in Carrollton. It serves as the home for about 300 dogs and cats. Its goal is to provide a home for dogs and cats until they can be placed in permanent homes.
Operation Kindness is also a non-profit shelter that relies on charity. Donations of money, food, blankets, toys and time can be made year-round. For information about the upcoming Bears basketball season, readers can visit their webpage at brookhavencollege.edu. To learn more about Operation Kindness, readers can contact them by phone at 972-418-7297 or visit the website at www. operationkindness.org.