DCCCD to help 'stranded' ITT Tech students
By Nicholas Bostick
Multimedia Editor-at-Large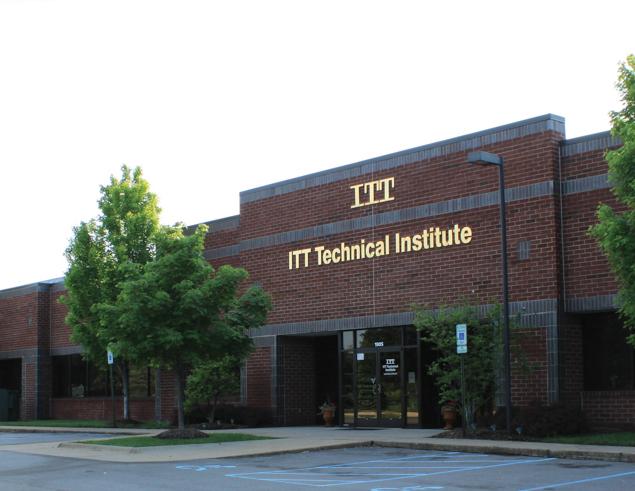 Students across the U.S. were likely shocked to find signs reading "closed" on the front doors of their college campuses after ITT Educational Services abruptly ceased operation of more than 130 ITT Technical Institutes.
However, the Dallas County Community College District plans to make it easier for former students of the three North Texas ITT Tech campuses to continue their educations.
According to a news brief by Ann Hatch, DCCCD director of media relations, the district has compiled information to assist former ITT Tech students who may be eligible to transfer to DCCCD schools.
"DCCCD colleges will work with former ITT Tech students on a case-by-case basis who want to transfer credits," according to the district release.
The DCCCD website also provides students with specific contacts at the district office and each DCCCD college, as well as links to Department of Education information detailing the processes of applying for loan forgiveness, transferring to a different school and utilizing benefits for student veterans.
However, the full details of the plan have not yet been finalized, Mark Naugher, assistant director of academic advising and primary Brookhaven contact for ITT Tech students, said.
"I still don't have a lot of details," Naugher said. "The big thing is how their classes will transfer."
Naugher added that the district is working with former ITT Tech students to gather information such as syllabi, class descriptions and transcripts to begin the process of determining which ITT Tech classes will transfer.
The U.S. Department of Education first took action against ITT Tech in 2014, according to a letter from the Department of Education, after submitting annual compliance audits and audited financial statements. After October 2014, the college was only allowed provisional access to federal funding through Higher Education Act programs, such as federal grants and loans, for the next three years.
According to The New York Times, federal student aid made up 70 percent of ITT Tech's 2015 revenue. The school also had lower student retention levels than required for accreditation, which contributed to the federal government's investigation, according to CNN.
The letter also stated that ITT Tech was required to provide a nearly $80 million letter of credit, a guaranteed sum to be paid back to the U.S. government. This amount was increased to nearly $153 million by August 2016, when the Department of Education barred ITT Tech from enrolling students who receive federal financial aid.
The steps taken by the government came after a crackdown on for-profit schools in recent years, as well as federal investigators finding ITT Tech out of compliance to remain accredited, according to CNN.
Closing of ITT Tech was a result of this action by the federal government. Nearly 8,000 employees across the U.S. and more than 40,000 students nationwide left without a college.
So far, however, Naugher said he has heard from 12 students interested in coming to Brookhaven from ITT Tech. He expects more to come as the district finalizes its plan to help ITT Tech students.
Naugher said former ITT Tech students should keep any information they might have from ITT Tech because it may help in the evaluation of their transcripts.