Lady Bears Place Runner-up In Minnesota
By Kurt Hyde
Sports Editor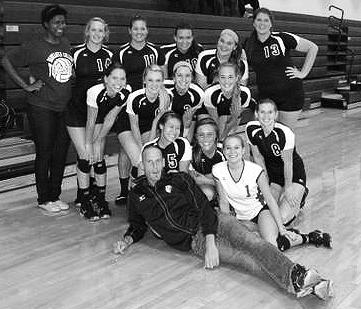 Brookhaven College's women's volleyball team won the runner-up trophy at the NJCAA Division III Volleyball National Championship Tournament in Rochester, Minn. This is the second consecutive year the Lady Bears won the runner-up honors.
The top-ranked Lady Bears won easily in the first round, besting Suffolk County Community College 3-0 early Friday evening. The No. 4-ranked Minnesota State Community and Technical College gave the Lady Bears a scare in the semifinal round later that evening. In a match requiring all five games to determine the winner, the Lady Bears emerged victorious 3-2.
The Lady Bears lost 3-1 in the finals to the surprise team at the national tournament. Rock Valley College from Rockford, Ill. came in ranked No. 3. The team was undefeated in the tournament until the final round, having defeated its previous opponents by identical 3-0 scores. The Lady Bears won the third game of the finals round 27-25, marking the only loss for Rock Valley College's Golden Eagles in the tourney.
Player Emily Lobnitz said,  "After the loss, we were all really disappointed … but after taking some time to think about it, we realized that second place is nothing to be ashamed of and we did well representing the school."
The players were awarded silver medals that recognized their runner-up finish and commemorated the 75th year of NCJAA athletics.
The runner-up trophy will be displayed in the T Building.